Backtrack - Backtrack - LP
Click image to enlarge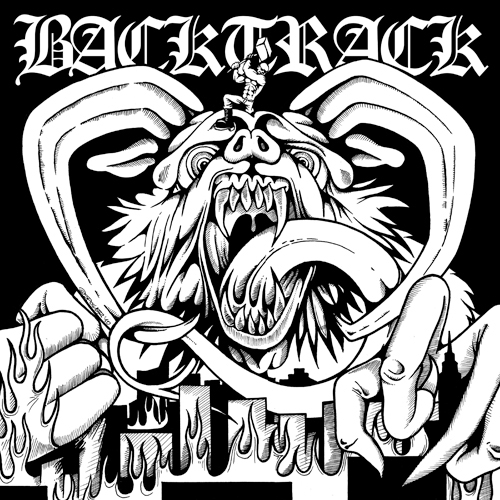 Label: The Limit Records

Price: 9.99 Euro



Hailing from New York is Backtrack, who committed their first acts on the '08 Demo, released as 7" on Flatspot Records and the Deal With The Devil 7" available through 6131 Records. With a 5 week long tour through Europe with Terror and First Blood starting in January 2011, The Limit Records is proud to release the '08 Demo and Deal With The Devil on one LP with new artwork by Spoiler.

The pressing info is:
100x white vinyl (pre-order edition)
100x silver vinyl (tour edition)
300x black vinyl

Please note: this is the black vinyl edition! Also you can order the LP with a shirt and silkscreen poster in a nice packagedeal.



Tracklist:
01. Retrace The Lines
02. Drawn Back To Misery
03. The Roots Of Evil
04. Welcome To The Pound
05. Deal With The Devil
06. Organized Crimes
07. Standing On Two Feet
08. Kept Out
09. Different Direction
10. Another Way Back
11. Paused Progress



Also available from Backtrack
More information about Backtrack
Also available from The Limit Records
More information about The Limit Records