Take Offense - Tables Will Turn - LP
Click image to enlarge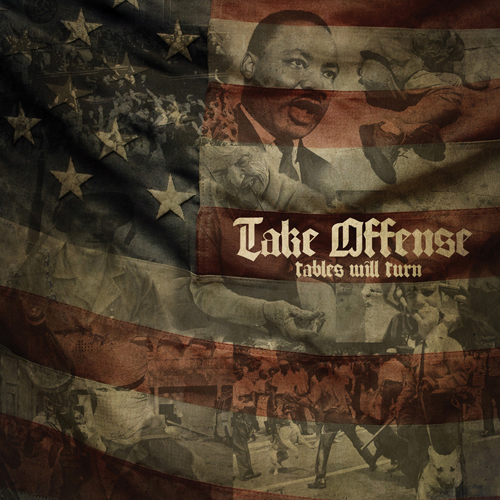 Label: Reaper Records
Colored Vinyl

Price: 13.99 Euro



With a sound undeniably influenced by the Venice, CA style of hardcore (Suicidal Tendencies, No Mercy, Beowulf), Take Offense is a refreshing and welcomed addition to a saturated market of cookie-cutter hardcore bands. After a self-released cassette tape and EP entitled 'Peace In Death,' as well as the 'Happiness Under Chains' EP released on Double Or Nothing Records, Take Offense is soon to be releasing a full-length album entitled 'Tables Will Turn' on Reaper Records. The record features a total of ten songs, seven of which are brand new tracks while three previously written songs will round out the release. LP includes digital download.



Tracklist:
01. Power In Our Hands
02. In The Face Of Disaster
03. No Tomorrow
04. Walks Of Life
05. The Hand Of Time
06. Beware The Path
07. Happiness Under Chains
08. What Goes Around
09. True Master
10. Can I Do It?



Also available from Take Offense
More information about Take Offense
Also available from Reaper Records
More information about Reaper Records