Enslaved - Hordanes Land - CD
Click image to enlarge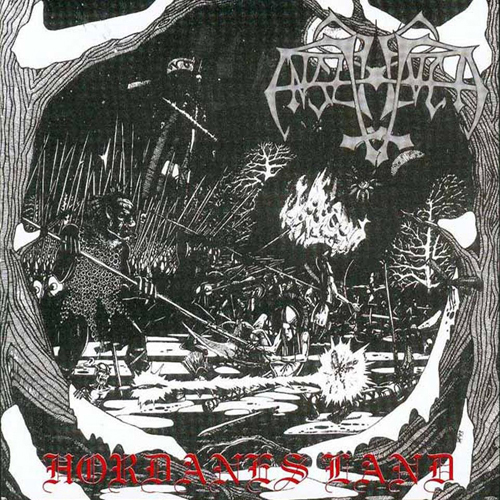 Label: Candlelight Records

Price: 9.99 Euro 7.90 Euro
21% DISCOUNT


CURRENTLY OUT OF STOCK

REISSUE OF THIS AMAZING PIECE OF BLACK METAL HISTORY.

Originally released in 1993 as half of the Emperor / Enslaved split which has since gone on to become a piece of historically important Black Metal that helped define a whole genre.
Since these humble beginnings Enslaved have gone from strength to strength and this year (2008) in support of their new album they completed a 50 date European tour, received a multitude of top score reviews and places in critics albums of the year. The new album Vertebrae is musically speaking with it's black metal meets prog sound quite far removed from the sound on this Enslaveds debut but the seeds of future experimentation can be heard in this Viking metal gem.



Tracklist:
1. Slaget I Skogen Bortenfor / Prologr / Slaget 13:10
2. Allfadr Odhinn 07:50
3. Balfor / Andi Fara / Epilog 09:49



Also available from Enslaved
More information about Enslaved
Also available from Candlelight Records
More information about Candlelight Records