At The Gates - With Fear I Kiss The Burning Darkness - CD+DVD
Click image to enlarge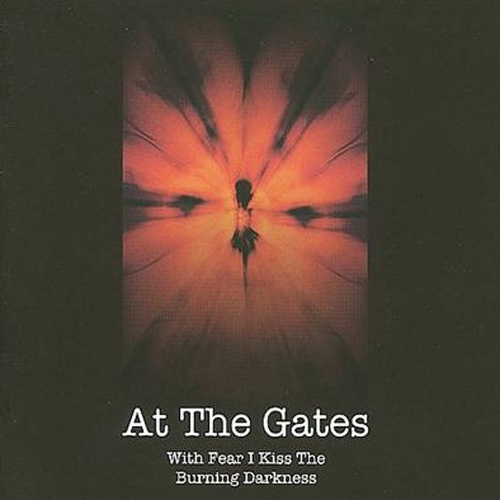 Label: Peaceville Records

Price: 11.99 Euro


CURRENTLY OUT OF STOCK

Sweden's At the Gates formed in 1990 and released 4 highly successful and influential studio albums before the band broke up in 1996. They later reformed in 2007 for some successful reunion dates across the globe.

Regarded as a highlight of the band's career by many who followed them from their earliest incarnation, With Fear I Kiss the Burning Darkness, was originally released in 1993. The album was known for its breakthrough style at the time, with highly complex melodic arrangements retaining a dark and brutal edge mixed with slight black metal overtones and poetic, philosophical lyrics suiting the tracks perfectly. The album also featured a guest appearance by Matti Karki of Dismember.

Along with the album and bonus tracks (consisting of 2 live tracks and an early demo version of 'The Architects'), this release includes new insightful liner notes by vocalist Tomas Lindberg, reflecting on the early days of the band, scene, and the making of the album.

This package also includes a DVD containing a live show recorded in Groningen 1992 during the band's European tour with My Dying Bride; featuring many early classics from the band's first 2 albums and debut EP and giving a rare glimpse of a band on their way to great heights as a key influence in melodic death metal.



Tracklist:
CD
01. Beyond Good & Evil
02. Raped By The Light Of Christ
03. The Break Of Autumn
04. Non – Devine
05. Primal Breath
06. The Architects
07. Stardrowned
08. Blood Of The Sunsets
09. The Burning Darkness
10. Ever – Opening Flower
11. Through The Red

BONUSTRACKS:
12. Neverwhere (Live)
13. Beyond Good & Evil (Live)
14. The Architects (Live)

DVD
01. Raped by the Light of Christ
02. Through Gardens of Grief
03. Within
04. Souls of the Evil Departed
05. Windows
06. Kingdom Gone
07. The Architects
08. The Red in the Sky is Ours
09. The Nightmare Continues



More information about At The Gates
Also available from Peaceville Records
More information about Peaceville Records