Beware - Won't Get The Best Of Me - EP
Click image to enlarge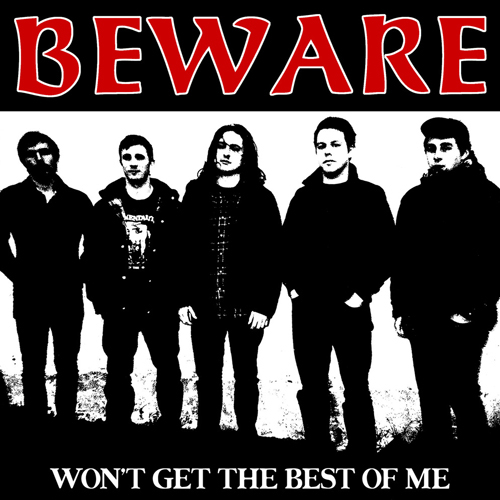 Label: Control Records

Price: 4.50 Euro



Hailing from the beautiful city of Philadelphia, and featuring (ex) members of Stick Together, Let Down and Mother Of Mercy, BEWARE have quickly made a name for themselves by writing anthemic and passionate Straight Edge Hardcore in the tradition of bands like Chain Of Strength and In My Eyes.

Their sound is honest and aggressive, yet with a melodic undertone. Classic, timeless hardcore that rings familiar and sounds fresh at the same time. Their debut EP on Control Records features 3 songs off their well received demo, re-recorded, and 3 brand new songs. It's with great pride that we welcome them to the Control Family!

Control Records presents a limited pressing of this 6-song EP, again 100 on Red vinyl for mailorders only, 300 black vinyl.



Also available from Beware
More information about Beware
Also available from Control Records
More information about Control Records