Cornered / Last Dayz - Split - EP
Click image to enlarge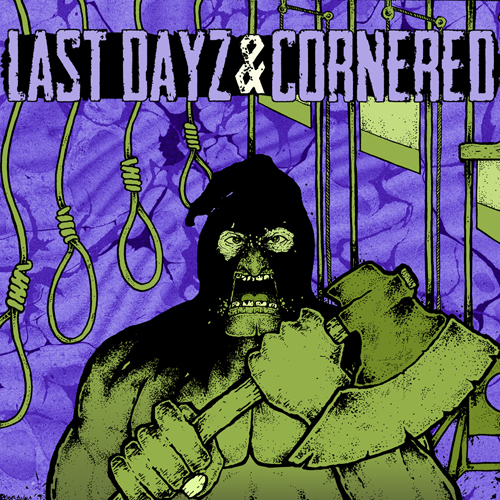 Label: The Limit Records
Colored Vinyl

Price: 4.99 Euro



Two most mentally vexed hardcore bands from the Netherlands and Poland. A perfect mix of weed and sausage!

Pressing info:
Limited Green vinyl (100 copies only)
Purple vinyl (200 copies)
Black vinyl (250 copies).
Releaseshow edition available at the show with New Morality, Inherit, Cornered and Last Dayz on November 24, 2012 at the Winston, Amsterdam (NL).



Also available from Cornered
More information about Cornered
Also available from Last Dayz
More information about Last Dayz
Also available from The Limit Records
More information about The Limit Records