Lion's Law - A Day Will Come - LP
Click image to enlarge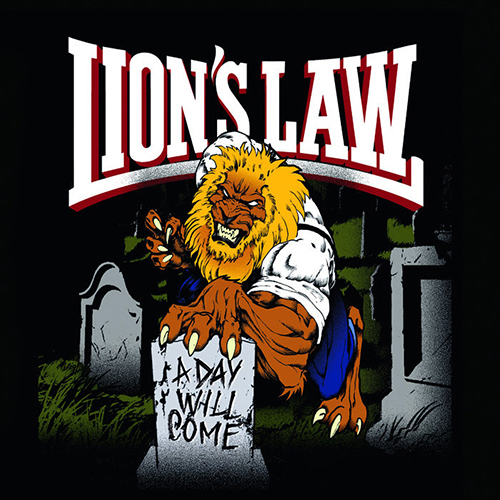 Label: Contra Records

Price: 13.99 Euro


Listen to a sample:

You may think what you want about promotional descriptions - this is for sure one of the best debut records of a "new" Oi! band since ages!
Hit after hit, all killer, no filler!
LION'S LAW is able to transform the beloved melodic touch of the great old "Chaos en France" productions into english lyrics and a dose of aggro-style. What we finally got here is a Skinhead-Album straight out of a Richard Allen book! Wild, aggressive, with passion, from the heart and really from the backstreets of Paris. You can call it cliché, ok, but if we are talk about clichés, then we shall talk about realness. And LION'S LAW is real. To find a song that is better than the others is quite impossible. Maybe "1789", a song about the french revolution, or "Lavayette" or the title track "A day will come".
Referencies? Original 4 SKINS, PERKELE at their peak, SKINFLICKS, MARCHING ORDERS or THE STRIKE to name a few, only the best in Oi!. Our favorite debut album of the year, you better believe it!



More information about Lion's Law
More information about Contra Records