Total Chaos - Patriotic Shock - LP
Click image to enlarge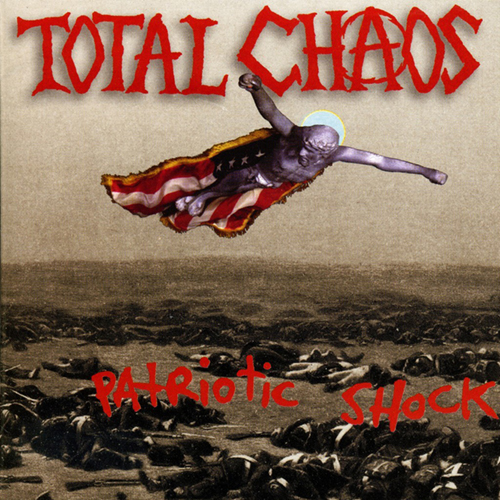 Label: Epitaph Records

Price: 13.99 Euro



"Patriotic Shock" was the third album from Southern California spiky punks Total Chaos and was released in 1995 on Epitaph Records, providing 13 total tracks of UK82-influenced punk rock. Now available again on vinyl.



Tracklist:
01. Punk No Die
02. Proposition Of Change
03. The End Of White Supremacy
04. My Generation
05. Unite To Fight
06. Vacation To Violation
07. Kill The Nazis
08. Patriotic Shock
09. Squatters Song
10. Non-Conformist
11. Freedom Denied
12. Direction From Rage
13. Why?



More information about Total Chaos
Also available from Epitaph Records
More information about Epitaph Records