Hammer And The Nails - Self Titled (ultraclear vinyl) - LP
Click image to enlarge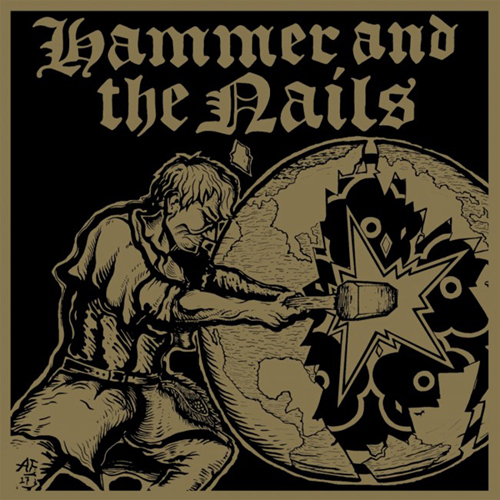 Label: Rebellion Records
Colored Vinyl

Price: 13.99 Euro



HAMMER AND THE NAILS are one of Boston's finest Oi! bands out there! Recording and mixing in the true spirit of 'Do Oi! Yourself', the band released one modern classic after another, each selling out with the blink of an eye! Therefore REBELLION RECORDS is proud to release the band's latest installment, a brand new same titled 12" maxi-EP

"CONTROLLED REBELLION" contains an intro and three new anthems. If you loved their previous releases (and we know you do), this is an absolute must-have because we guarantee you that it's their best work to date!

Includes gold ink printing, insert and poster.



Tracklist:
A1 Icepicks coda
A2 Controlled rebellion
A3 Hook line sinker
A4 Ought
Programm repeats on side B



Also available from Hammer And The Nails
More information about Hammer And The Nails
Also available from Rebellion Records
More information about Rebellion Records