News
In Store

There are 5 titles from Backtrack in store



Backtrack
Backtrack LP
The Limit Records

Hailing from New York is Backtrack, who committed their first acts on the '08 Demo, released as 7" on Flatspot Records and the Deal With The Devil 7" available through 6131 Records. With a 5 week long tour through Europe with Terror and First Blood starting in January 2011, The Limit Records is proud to release the '08 Demo and Deal With The Devil on one LP with new artwork by Spoiler. The pressing info is: 100x white vinyl (pre-order edition) 100x silver vinyl (tour edition) 300x black vinyl Please note: this is the black vinyl edition! Also you can order the LP with a shirt and silkscreen poster in a nice packagedeal.


Tracklist:
01. Retrace The Lines
02. Drawn Back To Misery
03. The Roots Of Evil
04. Welcome To The Pound
05. Deal With The Devil
06. Organized Crimes
07. Standing On Two Feet
08. Kept Out
09. Different Direction
10. Another Way Back
11. Paused Progress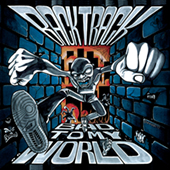 Backtrack
Bad To My World LP
Bridge 9 Records

Backtrack return with 'Bad To My World', their first album since 2014's 'Lost In Life'. Along with longtime producer Nick Jett (Terror), they entered the Wild Arctic studio to lay down 10 brand new songs with Dean Baltulonis (Madball, No Warning). Backtrack continue in the classic NYHC tradition of bands like Madball, Killing Time, and Outburst while still remaining fresh and injecting their own unique flavor into the timeless sound. Since 2008 Backtrack have been a force to be reckoned with. Putting out records on hardcore's most relevant labels, touring the world, and writing some of the most urgent, honest, and aggressive hardcore music in the last decade. 'Bad To My World' showcases Backtrack in their fullest form.


Tracklist:
01. War
02. One With You
03. Bad To My World
04. The Deep Is Calling
05. Dead at the Core
06. Cold Blooded
07. Gutted
08. Crooks Die Slow
09. Never-ending Web
10. Sanity

Listen to a sample: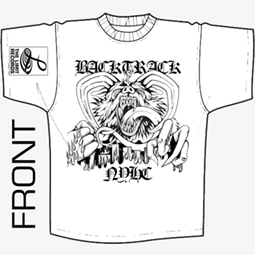 Backtrack
Backtrack Shirt
The Limit Records

White shirt of Backtrack with the artwork of the LP on The Limit Records.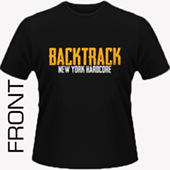 Backtrack
New York Hardcore Shirt
Bridge 9 Records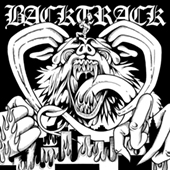 Backtrack
LP artwork silkscreen Poster
The Limit Records

50x50 cm silkscreen poster of Backtrack. Price includes a poster tube for shipping!

LOGIN
YOUR SHOPPING CART
NEW MUSIC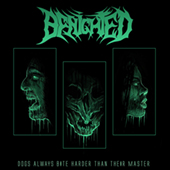 NEW MERCHANDISE