Catalog letter C
There are 115 items beginning with letter C.


Previous Page
-
1
2
3
4
5
6
7
8
-
Next Page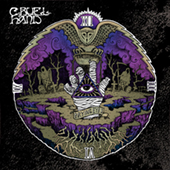 Cruel Hand
Prying Eyes CD
Bridge 9 Records

Cruel Hand's 'Prying Eyes' is a record that's going to knock you on your ass. Originally a side project for members of Outbreak, Cruel Hand has evolved from a band that never meant to tour into a band that has done three full US tours, a full European tour and are releasing their sophomore full-length on Bridge Nine. Combining early Metallica, Madball and a crossover hardcore style that sounds like a modern Agnostic Front or D.R.I., Cruel Hand is set to show you that hardcore can be metal or your metal can be hardcore.


Tracklist:
01. Above And Below
02. Dead Weight
03. Life In Shambles
04. Begin Descension
05. Motions That Lie
06. Hounds
07. Damaged Goods
08. Heart Failure
09. No Known Graves
10. Prying Eyes
11. House Arrest
12. Wisdom Pain

Listen to a sample: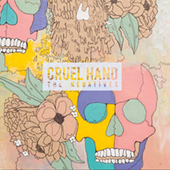 Cruel Hand
The Negatives CD
Hopeless Records

Spawned in the lethargic backwoods of the pine tree state, Portland, ME's Cruel Hand play an eclectic blend of styles that embodies anything but the serenity of their surroundings. Formed in 2006, Cruel Hand's sound is equal parts New York hardcore and West Coast thrash, all with a twist of their own. With eight years of heavy touring and three LPs under their belts, "The Negatives" will see Cruel Hand continue to mature and live up to their hard-earned road reputation.


Tracklist:
01. Pissing-Spitting
02. Battery Steele
03. Why Would I
04. The Negatives
05. Scars For The Well-Behaved
06. Heat
07. Unhinged-Unraveled
08. Monument Square People
09. Vigilant Citizen
10. Gasoline
11. Still
12. Cheap Life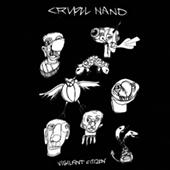 Cruel Hand
Vigilant Citizen b-w Cheap Life EP
Colored Vinyl


Cruel Hand
Vigilant Citizen b-w Cheap Life EP
Triple-B Records

Maine's wildest band returns with a brand new 7" single in the vein of Madball and Terror. These two new songs are the first since their 2010 release, "Lock & Key." For fans of Madball, Cro-Mags, Leeway, Life Of Agony, Trapped Under Ice and Terror. 7" includes digital download.


Tracklist:
01. Vigilant Citizen
02. Cheap Life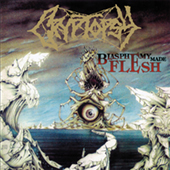 Cryptopsy
Blasphemy Made Flesh CD
Hammerheart Records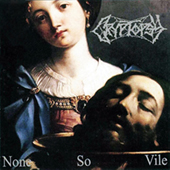 Cryptopsy
None So Vile CD
Hammerheart Records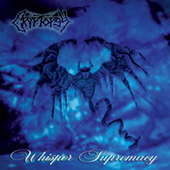 Cryptopsy
Whisper Supremacy (silver vinyl) LP
Colored Vinyl


Cryptopsy
Whisper Supremacy (silver vinyl) LP
Cosmic Key Creations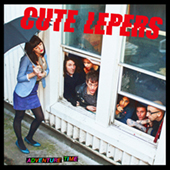 Cute Lepers
Adventure Time LP
1-2-3-4 Go Records

The Cute Lepers have been on an archeological dig for the past four years. They've been busy unearthing long lost punk and power pop gems, running them through their own proprietary filter and spitting them back out at high speed. Since the band's formation shortly after the the flame out of Seattle legends The Briefs (of which founding members Steve E. Nix and Steve Kicks were apart) they've released three LP's, too many singles to count on labels across two continents and toured wherever there is road to set a van down or land a plane on. For better or worse they're unstoppable! Adventure Time is the third Cute Lepers full length, and they continue to navigate the same territory pioneered by bands like The Buzzcocks, The Beat, The Jam, and The Boys pioneered a generation before but with the quirks and crooked teeth you'd expect from two guys who used to be in The Briefs. In fact, in a huge nod from that generation, Duncan Reid of The Boys wrote the song "77" and gave it to the Lepers for this album. In addition to the usual Cute Lepers formula there are also a number of new subtle tweeks including the best saxophone use in a punk song since The Saints "Know Your Product" on opening track "Tribute To Charlie". The song itself is an ode to UK Subs frontman Charlie Harper by name and a number of other die- hards in spirit. Like the last two LP's this record is an undeniable ear worm. I defy you to not wake up tomorrow after hearing the LP without "Tribute To Charlie", "All Of This Attention Is Killing Me" or "Head Over Heels" in your head first thing.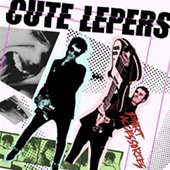 Cute Lepers
Smart Accessories LP
1-2-3-4 Go Records

Their second full length album! Same formula as last time, classic Briefs-esque song writing (2 members of the Briefs are in this outfit) run through a power pop filter, but this time with more jagged teeth! They just finished a tour of Europe in December and are headed out to do a full US in February through march. For fans of The Briefs, Spits, Tranzmitors, Beat, Dickies, Power Pearls and a touch of Mod revival!


Cutting Through
Demo EP
Refuse Records

Listen to a sample: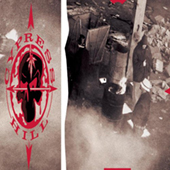 Cypress Hill
Self Titled 2xLP
Music On Vinyl

Previous Page
-
1
2
3
4
5
6
7
8
-
Next Page
LOGIN
YOUR SHOPPING CART
NEW MUSIC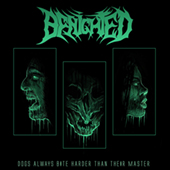 NEW MERCHANDISE