Catalog letter E
There are 47 items beginning with letter E.


Previous Page
-
1
2
3
4
-
Next Page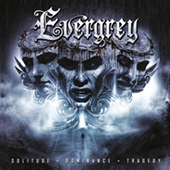 Evergrey
Solitude, Dominance, Tragedy (silver vinyl) LP
Colored Vinyl


Evergrey
Solitude, Dominance, Tragedy (silver vinyl) LP
AFM Records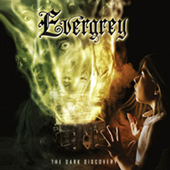 Evergrey
The Dark Discovery (green vinyl) LP
Colored Vinyl


Evergrey
The Dark Discovery (green vinyl) LP
AFM Records

Excel
The Joke's On You LP


Excel
The Joke's On You LP
Southern Lord Records

"The Joke's On You" is the second album from Venice, CA thrashers Excel. Originally released in 1989, this genre-smashing classic has been remastered by Brad Boatright for maximum head shredding. A must for fans of the current wave of crossover: Municipal Waste, Power Trip, Toxic Holocaust as well as old-shook fiends into Suicidal Tendencies, The Accused, Corrosion Of Conformity, etc.


Tracklist:
01. Drive
02. Shadow Winds
03. Fired (You're)
04. Tapping Into The Emotional Void
05. Affection Blends With Resentment
06. Seeing Insane
07. My Thoughts
08. I Never Denied
09. Message In A Bottle
10. Given Question
11. The Stranger
12. Blaze Some Hate (bonus track)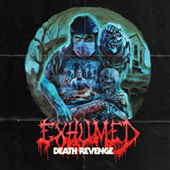 Exhumed
Death Revenge CD
Relapse Records

Listen to a sample: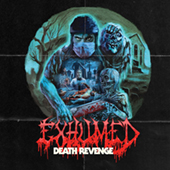 Exhumed
Death Revenge LP
Relapse Records

Listen to a sample: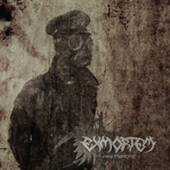 Exmortem
Funeral Phantoms CD
Mighty Music Records

Denmark's most prominent death metal band EXMORTEM celebrates their 15th year anniversary with the release of their sixth album entitled "Funeral Phantoms". Their strongest album to date! With 15 years on their backs, EXMORTEM has established themselves as one of the world's most interesting and most brutal death metal bands. The band has since released five albums on well-known metal labels such as Earache, Osmose, Hammerheart and Unique Leader in addition to various vinyl-releases and countless shows and tours throughout Europe. EXMORTEM's new album "Funeral Phantoms" is produced by the band themselves and recorded at the three different studio locations (a rehearsal room, a room that could have been a studio and an almost real studio at Aarhus harbor). Jacob Bredahl (HateSphere, Koldborn) mixed the album and Ziggy (HateSphere, Mercenary, Illdisposed) did the mastering. Guitarist Martin Thim has the following to say about "Funeral Phantoms": "The new album is not about being brutal or technical. The purpose was from the beginning was to create the right sound and atmosphere, and we have definitely reached that goal. The music, the sound, the lyrics, the artwork – everything is complete." Thim continues: "In our attempt to create a true death metal album, and with a fascination of death, we have formed a number of creatures and immortalized them on a series of pictures, which are the basis for all the visuals of the album artwork, promotion, live shows, online, etc. With "Funeral Phantoms" we introduce the first 6 creatures, but more are to come." Mighty Music's Bjarke Ahlstrand has the following to say about EXMORTEM: "After being involved with the death metal underground scene since 1991 (where the founders of Mighty Music started their metal magazines Nagual and Emanzipation) it's with pride that I hold Exmortem's "Funeral Phantoms" in my hand. Seldom has the concept of death metal been more complete than the new Exmortem album – from artwork to music to dedication. I see the band as one of the best in the death metal genre, and I am proud that the veterans finally are on the Mighty Music roster." Where most other bands of their experience stagnate and repeat themselves, EXMORTEM is an ensemble of constant innovation. It is a goal for the band to challenge and develop their music and hence move the boundaries of extreme metal. "Funeral Phantoms" is an excellent example of EXMORTEM's artistic ability and their strongest release to this date.


Tracklist:
01. Black Opium
02. Souls of Tyrants
03. Fixed in Slime
04. Funeral Phantom
05. The Vultures Gather
06. Anger Trumpet Blow
07. Salvatio
08. For the Grave of History
09. Slow Death Regimes
10. View to a Death in the Morning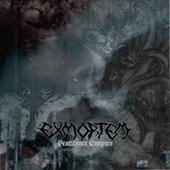 Exmortem
Pestilence Empire LP
Osmose Productions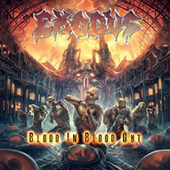 Exodus
Blood In Blood Out 2xLP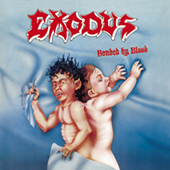 Exodus
Bonded By Blood CD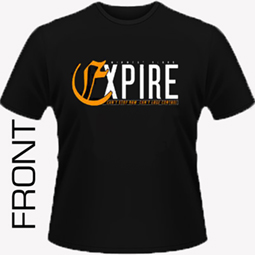 Expire
Reduced To Rubble Shirt
Bridge 9 Records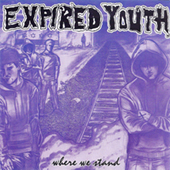 Expired Youth
Where We Stand EP
Think Fast Records

Paying homage to their peers and friends, the band has been compared to anything from the early AGNOSTIC FRONT lineup, to UNIFORM CHOICE, to that of early Chicago natives LIFE SENTENCE. EXPIRED YOUTH define all that is needed to pave the way and show that Chicago Straight Edge is still alive and well. Singing songs about emotions, broken friendships, and the perils of everyday life, the debut EP Where We Stand is a call to arms to not only everyone involved in the hardcore/punk scene, but to straightedge enthusiasts worldwide.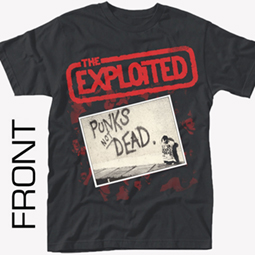 The Exploited
Punks Not Dead Shirt
PHM

The Extermination vol. 2
Compilation LP


The Extermination vol. 2
Compilation LP
Flatspot Records

"The Extermination Vol: 2" compilation features tracks from Violent Situation, Downpresser, Mizery, Backtrack, No Repent, Angel Dust, Cruel Hand, Power Trip and Break Away. Vinyl version includes digital download and is limited to 650 copies.


Tracklist:
01. Violent Situation - Far From
02. Downpresser - City Of Thieves
03. Mizery - Injustice 4 All
04. Backtrack - Never Believed
05. No Repent - Got No Choice
06. Angel Dust - Lonely Bones
07. Cruel Hand - Med Head
08. Power Trip - This World
09. Break Away - Regrets Made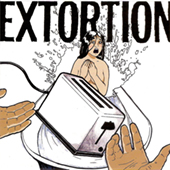 Extortion / Septic Surge
Split EP
RS Records

Australia's most prolific powerviolence band, Extortion, is back with four down and dirty tracks paying homage to Crossed Out, Infest and Negative FX, with another Aussie group, Septic Surge, brining an even uglier, dirtier powerviolence/sludge/grind that sounds like it was recorded on the same session as the Crossed Out demo.


Tracklist:
01. Extortion - Useless
02. Extortion - Insignificant
03. Extortion - Manipulated
04. Extortion - Obstruct
05. Septic Surge - SXSX
06. Septic Surge - Fogterror
07. Septic Surge - SXMXHXD
08. Septic Surge - The Filth
09. Septic Surge - Verbal Injusticies
10. Septic Surge - Disgusting Man
11. Septic Surge - HXIXPXV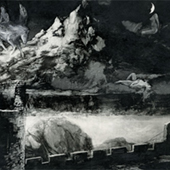 The Eye
Supremacy CD
Debemur Morti Productions

After years of lying dormant in forgotten silence, the icy menace of THE EYE has risen anew. Originally released in 1997, 'Supremacy' contained eight unholy canticles of cold, hypnotic black metal in its purest form. Conceived and executed by Vindsval, THE EYE's sole full-length explored the cruel mythos of Odinism and delved into a poetic worship of nature in its dark, repetitive compositions, foreshadowing its creator's later work with star-driven black magicians BLUT AUS NORD. THE EYE's final testament is a lost classic that has been found and elevated to its rightful place.

Previous Page
-
1
2
3
4
-
Next Page
LOGIN
YOUR SHOPPING CART
NEW MUSIC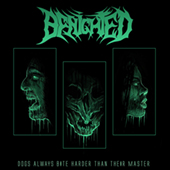 NEW MERCHANDISE