Catalog letter E
There are 47 items beginning with letter E.


Previous Page
-
1
2
3
4
-
Next Page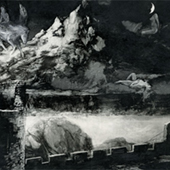 The Eye
Supremacy LP
Debemur Morti Productions

After years of lying dormant in forgotten silence, the icy menace of THE EYE has risen anew. Originally released in 1997, 'Supremacy' contained eight unholy canticles of cold, hypnotic black metal in its purest form. Conceived and executed by Vindsval, THE EYE's sole full-length explored the cruel mythos of Odinism and delved into a poetic worship of nature in its dark, repetitive compositions, foreshadowing its creator's later work with star-driven black magicians BLUT AUS NORD. THE EYE's final testament is a lost classic that has been found and elevated to its rightful place. All copies come with poster.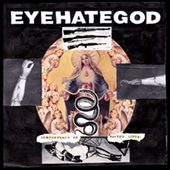 Eyehategod
Confederacy Of Ruined Lives CD
Peaceville Records

An early purveyor of the Sludge/Doom Metal sub-genre, Eyehategod has influenced countless bands since their inception in 1988. The American act, from New Orleans, has featured members from notable acts such as Superjoint Ritual, Corrosion of Conformity, Down and Crowbar and have recorded several albums and gained a significant worldwide following since first recording 'Lack of Almost Everything', way back in 1990. Confederacy Of Ruined Lives was originally released in 2000 following a 4 year break for the band. Critically and commercially very well received, its slow bastardised Sabbath riffs and Southern Rock groove mixed with almost Bluesy guitar influences. The somewhat cleaner production than earlier releases helped the overall sound, mixed with the unmistakable classic thick wall of distortion & deranged vocals.


Tracklist:
01. REVELATION/REVOLUTION
02. BLOOD MONEY
03. JACK ASS IN THE WILL OF GOD
04. SELF MEDICATION BLUES
05. THE CONCUSSION MACHINE PROCESS
06. INFERIOR AND FULL OF ANXIETY
07. .001%
08. 99 MILES OF BAD ROAD
09. LAST YEAR (SHE WANTED A DOLL HOUSE)
10. CORRUPTION SCHEME

Previous Page
-
1
2
3
4
-
Next Page
LOGIN
YOUR SHOPPING CART
NEW MUSIC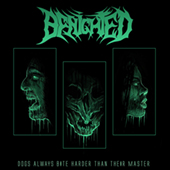 NEW MERCHANDISE