Catalog letter V
There are 39 items beginning with letter V.


Previous Page
-
1
2
3
-
Next Page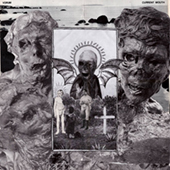 Vorum
Current Mouth LP
Sepulchral Voice Records

Listen to a sample: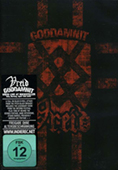 Vreid
Goddamnit DVD
Indie Recordings

On their first ever DVD Vreid launch upon us a full on Black N'Roll attack! The now legendary show from the Inferno Festival 2009 is well documented in its entirety with a great 7-camera production. On top of that the DVD is loaded with behind the scenes footage, band interviews, studio diaries, previously unseen live footage and more! A must have for the true Black N`Roll fan!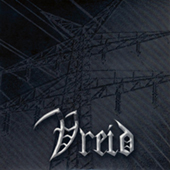 Vreid
Kraft CD
Tabu Records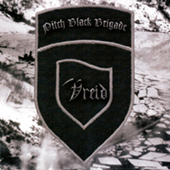 Vreid
Pitch Black Brigade CD


Vreid
Pitch Black Brigade CD
Tabu Records

THIS IS THE NEW BEAST FROM THE NORWEGIAN BRIGADE! In 2004 Vreid arrived with their blasting debut album Kraft. The album was applauded by the metal press, and during 2004/05 Vreid did more than 40 concerts all over Europe. When the tour ended, Hváll locked himself up in his dungeon (Studio 1184). In the autumn the rest of the brigade entered the studio and hammered out their fury. By late November the battle was over, and the beast was transported to Subsonic Society where it was mixed by Vreid & Lars Klokkerhaug. The last polish and shining of the beast's uniform was mastered at Tailormaid by Peter in de Betou and the brigade in Stockholm January 2006. Pitch Black Brigade manifests the style that Vreid molded with Kraft, but PBB is a bold step in a more rocking and grooving direction. 8 tracks of raw, pounding and atmospheric Norwegian Black & Roll. As usual there are both Norwegian & English lyrics, this time based upon some of the grim and hateful historical events from the 20th century. With a razor-sharp and powerful production, this album will become a monument of Northern Metal anno 2006.


Tracklist:
1. DÃ¥ Draumen Rakna
2. Left To Hate
3. Pitch Black
4. The Red Smell
5. Hengebjørki
6. Our Battle
7. Hang èm All
8. Eit Kapitel For Seg Sjølv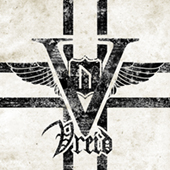 Vreid
V 2xLP
Indie Recordings

Following the tragic death of Valfar in January 2004, Vreid arose from the ashes of Windir. At the time Vreid, which means wrath in Norwegian, consisted Windir members Hvall (bass), Steingrim (drums), Sture (vocals/guitar) and new guitarist and longtime friend, Ese.


Tracklist:
1. Arche
2. The Blood Eagle
3. Wolverine Bastards
4. The Sound Of The River
5. Fire On TheMountain
6. The Others & The Look
7. Slave
8. Welcome To The Asylum
9. Then We Die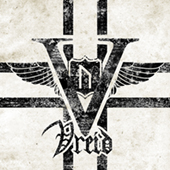 Vreid
V CD
Indie Recordings

Following the tragic death of Valfar in January 2004, Vreid arose from the ashes of Windir. At the time Vreid, which means wrath in Norwegian, consisted Windir members Hvall (bass), Steingrim (drums), Sture (vocals/guitar) and new guitarist and longtime friend, Ese.


Tracklist:
1. Arche
2. The Blood Eagle
3. Wolverine Bastards
4. The Sound Of The River
5. Fire On TheMountain
6. The Others & The Look
7. Slave
8. Welcome To The Asylum
9. Then We Die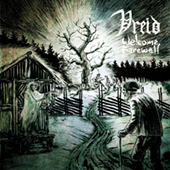 Vreid
Welcome Farewell CD
Indie Recordings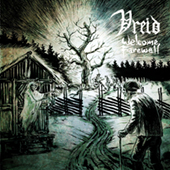 Vreid
Welcome Farewell LP
Back On Black Records


Tracklist:
SIDE A
1. The Ramble
2. Way Of The Serpent
3. The Devil's Hand
4. Welcome Farewell
SIDE B
5. The Reap
6. Sights Of Old
7. Black Waves 8. At The Brook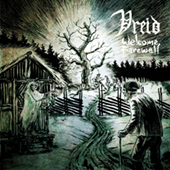 Vreid
Welcome Farewell (digipack) CD


Vreid
Welcome Farewell (digipack) CD
Indie Recordings

Previous Page
-
1
2
3
-
Next Page
LOGIN
YOUR SHOPPING CART
NEW MUSIC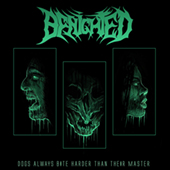 NEW MERCHANDISE