Deep Six Records
In Store

There are 6 titles from Deep Six Records in store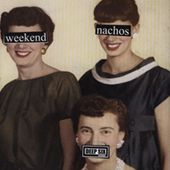 Lack Of Interest / Weekend Nachos
Split EP
Deep Six Records

Relative newcomers Weekend Nachos and the legendary Lack Of Interest combine on this 7", representing two generations of gnarled powerviolence on one split.


Tracklist:
01. Weekend Nachos - World Knows Fear
02. Weekend Nachos - Critical Mass Death Penalty
03. Weekend Nachos - Toothpaste
04. Weekend Nachos - Backwards
05. Weekend Nachos - Livin The Dream
06. Lack Of Interest - Everyone Must Die
07. Lack Of Interest - Roll Of The Dice
08. Lack Of Interest - Revelations
09. Lack Of Interest - Negative 1
10. Lack Of Interest - 32 Seconds Hate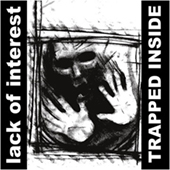 Lack Of Interest
Trapped Inside LP
Deep Six Records

"Trapped Inside" was the 1999 debut LP from Los Angeles, CA's Lack Of Interest who took influence from Infest, No Comment and Crossed Out, and carried the torch for the powerviolence scene in the '90s and '00s. Now available again on colored vinyl.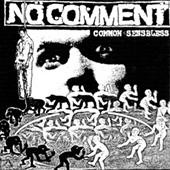 No Comment
Common Senseless EP
Deep Six Records

One of No Comment's earliest recordings, this 7" from 1989 features nine tracks of fast, tight hardcore that helped lay the foundation for the powerviolence scene in Southern California. It features one track that was omitted from the discography.


Tracklist:
01. For Tomorrow's Sake?
02. Saying Uncle (Won't Help At All)
03. A Mother's Crime
04. Community Slugs
05. In The Name Of Stupidity
06. Farmer Hitler John
07. World Of Difference
08. Special Circumstances
09. Open Face Down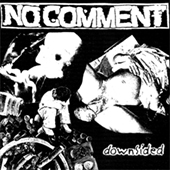 No Comment
Downsided EP
Deep Six Records

This gem from 1992 found No Comment at their prime with 11 tracks on one 7" with a sound that built upon the speed and ferocity of D.R.I. and helped pioneer the powerviolence sound of Southern California.


Tracklist:
01. Dead Stare For Life
02. Past Tense
03. Sarcastics
04. Distant
05. Hurt
06. Hacked To Chunks
07. Lament
08. Soiled By Hate
09. Downsided
10. Push Down & Turn
11. Curtains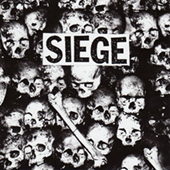 Siege
Drop Dead LP
Deep Six Records

Finally re-pressed. Siege was one of those more than awesome hardcore bands from Boston that influenced hundreds and hundreds of bands over the years. These 9 tracks were recorded in 1984 at Radio Beat in Boston, MA. This is a classic. A must have for anyone interested in '80s hardcore. Infest, Drop Dead, Heresy, Ripcord were all completely influenced by Siege.

LOGIN
YOUR SHOPPING CART
NEW MUSIC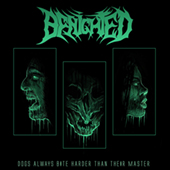 NEW MERCHANDISE