Fast And Furious Records
In Store

There are 3 titles from Fast And Furious Records in store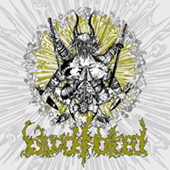 Blood I Bleed
Gods Out Of Monsters LP
Fast And Furious Records

The band have recorded 23 songs including several older tunes, re-recorded this time with singer Rosco (also ex-My Minds Mine) who joined the Dutch trio two years ago. Expect nothing less than just one solid piece of rabid hardcore thrash/grind the way the band displayed it on their previous release High Octane Thrash, as well as a cover of Enemy Soils song 'Lost'. The release date for the album is set for early 2009 via Selfmadegod Records (CD) and Fast & Furious (LP), with artwork handled by Nabbe (Insult) who previously did work for Regurgitate, Collision, Reproach and other notable acts.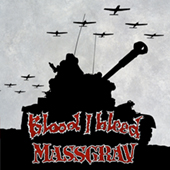 Blood I Bleed / Massgrav
Split LP
Fast And Furious Records

Tentatively planned to be released on cult SOUND POLLUTION label, here comes the LP version of the split between BLOOD I BLEED and MASSGRAV. The all-new LP consists of unrelenting, ultra-fast songs by the Dutch masters of non-stop thrash/grind/punk, BLOOD I BLEED, and MASSGRAV, the Swedish kings of fast punk/thrash fury. The bands have recorded respectively 12 and 13 songs each. If you are into HERESY, INTENSE DEGREE, S.O.B., MOB 47, KRIGSHOT, YACOPSEAE, MY MINDS MINE, HELLNATION, and SIEGE then this split is a must have.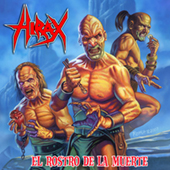 Hirax
El Rostro de la Muerte LP+EP


Hirax
El Rostro de la Muerte LP+EP
Fast And Furious Records

New Long Beach, CA thrashers are back with BRAND-NEW FULL LENGTH!!! First album in five long years, California thrash metal forefathers return with 'El Rostro de la Muerte' (The Face of Death)! Eye-popping and easily recognizable artwork by Ed Repka, stinging new tracks and bonus re-records solidify the 'El Rostro de la Muerte' as THE thrasher of the 2009! This monstrous slab of metal is a relentless THRASH attack that will rip your face off and make your ears bleed! Includes bonus 7" record!

LOGIN
YOUR SHOPPING CART
NEW MUSIC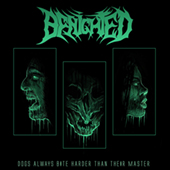 NEW MERCHANDISE