La Familia Records
In Store

There are 3 titles from La Familia Records in store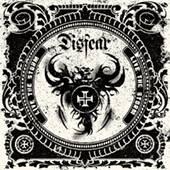 Disfear
Live The Storm LP
La Familia Records

With their ripping album 'Live the Storm' , self-proclaimed 'defenders of the D-beat' Disfear once again prove why they reign supreme in all things D-beat. Live the Storm, the follow-up to 2003's explosive 'Misanthropic Generation', delivers 10 tracks that will definitely knock you senseless with each listen. This is the band's second album featuring the legendary voice of Tomas Lindberg (At The Gates, The Crown, Lock Up) and the first to feature ex-Entombed guitarist Uffe Cederlund. 'Live the Storm' remains true to the crust punk formula: D-beat, D-beat, and more D-beat; however, listeners will also notice a more varied sound in the riffs this time around. On Misanthropic the songs blast by one after another, as if being fired out of an AK-47 (not that that's a bad thing). The speed and brutality are still fully present on 'Live the Storm', though the addition of Cederlund is strongly felt in the subtle melodies and more metallic-leaning riffs.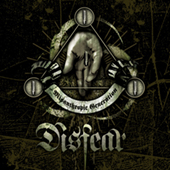 Disfear
Misanthropic Generation LP
La Familia Records

The Scandinavian hardcore assault of Disfear utilizes blistering distortion, nihilistic rage and a scorching metallic powerload to bleed the Earth and burn its skies. On Misanthropic Generation, detonating power chords collide with raging rhythms, while the merciless vocals of Tomas Lindberg (At The Gates) explode through the heart of the band's sonic architecture.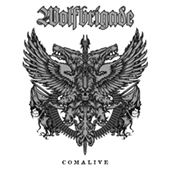 Wolfbrigade
Comalive LP
La Familia Records

Sweden's true masters of D-beat punk continue their domination with 'Comalive,' which doesn't stray far from their patented formula of crusty metallic hardcore with melodic burning spirits and misanthropic lyrics. Now available on vinyl.


Tracklist:
01. Hour Of The Wolf
02. In Adrenaline
03. Ride For A Fall
04. Unknown Road
05. Comalive
06. Deny Tomorrow
07. Skulls Of Doom
08. Barren Dreams
09. High Tech Degradation
10. The Race Of Wrath
11. Web Of Lies
12. Phoenix Rising
13. The Die
14. Reality Lashes

LOGIN
YOUR SHOPPING CART
NEW MUSIC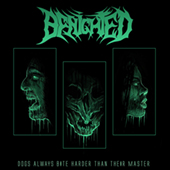 NEW MERCHANDISE