Taken By Surprise Records
In Store

There are 2 titles from Taken By Surprise Records in store



Autistic Youth
Landmine Beach LP
Taken By Surprise Records

Hailing from Portland, Oregon these 4 youngsters are influenced heavily by classic 80's bands like the Wipers or Adolescents but also more recent outfits like The Observers or The Exploding Hearts. On this LP they deliver 11 songs of anthemic and heartfelt punk rock that will make you dance!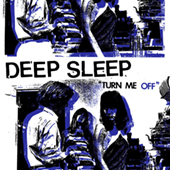 Deep Sleep
Turn Me Off LP
Taken By Surprise Records

After a series of seven-inch releases, Baltimore, MD pop-influenced aggressive punk outfit Deep Sleep finally get around to issuing a complete album. As expected with this ten-track affair, the band revel in their posi-punk and modest hardcore influences ? to absolute extremes. Taking the pace of proto-D.R.I. and smashing it into hooks culled directly from ADOLESCENTS and DESCENDENTS, every one of these tunes is a rousing excursion into punk rock's most formative days. Not content to sit on those influences, the entire affair is doused in a serious Take It Back, Take It On, Take It Over!-era 7 SECONDS delivery, most notably vocally, then completed by flourishes of Greg Ginn's scratchy, wanky guitar passages. Subtly instinctual, overtly melodic and enduringly catchy, Turn Me Off is equal parts relief in seeing DEEP SLEEP continue their stellar output and excitement at having a new batch of catchy, upbeat ragers to jam into our subconscious.

LOGIN
YOUR SHOPPING CART
NEW MUSIC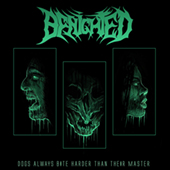 NEW MERCHANDISE