Vinyl Rites Records
In Store

There are 4 titles from Vinyl Rites Records in store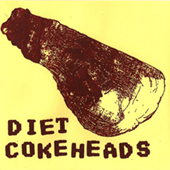 Diet Cokeheads
Nasal EP
Vinyl Rites Records

It is incredibly rare in a city like Gainesville, which has such a strong musical reputation, that a young band does something so utterly perfect and their own that everyone loses their mind when they hear it. Our best new export, somewhere between early SONIC YOUTH, riot grrl and Steve Albini.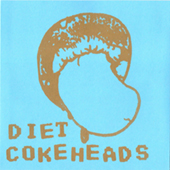 Diet Cokeheads
Ocular EP
Vinyl Rites Records

The A side, "M. Dumptruck", is a heavy nod to fellow Floridians HARRY PUSSY, with harsh noise, a heavy dance beat and the debut of drummer Vivienne Rohan's incredible vocals. The B side, "Gay Goters", is a six minute guitar driven dirge similar to DAZZLING KILLMEN and other noise rocking punk. More extreme, harsher, rawer and more violent then the previous recordings, this is the best Cokeheads offering yet.


Foreign Objects
No Sensation LP
Vinyl Rites Records

Foreign Objects blast through eight songs of upbeat punk, somewhere between Dangerhouse, '77 pogo, riot grrl and early post-punk. They get compared to Wire and Bikini Kill a lot, I hear more Electric Deads and X. Members of AMPERE and LIBYANS.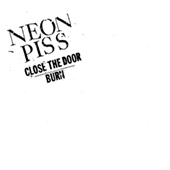 Neon Piss
Close The Door b-w Burn EP
Vinyl Rites Records

Two new songs of dark and melodic punk done right. Like later gloomy Damned mixed with good early Damned, some Wipers and tons of texture and layers to the songs.


Tracklist:
01. Close The Door
02. Burn

LOGIN
YOUR SHOPPING CART
NEW MUSIC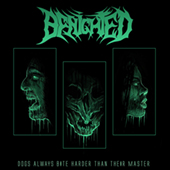 NEW MERCHANDISE