The Limit Records releases
LIMIT11 - HARD SHOULDER - DEMO 7" EP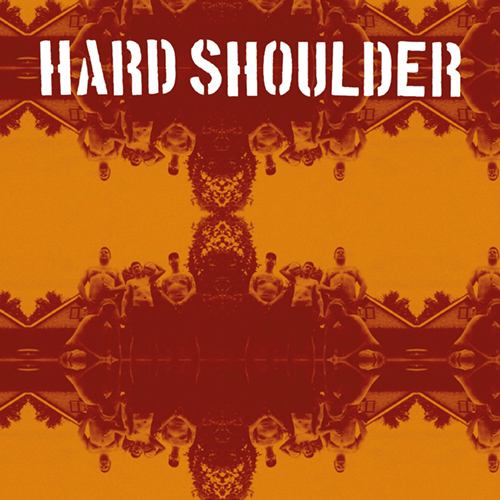 Pressing info:
300 x BLACK VINYL
Tracklist:
01. Intro / Conform
02. Simply Wild
03. I Don't Like You
04. Joke
LIMIT10 - ALTERED STATES - SELF TITLED 7" EP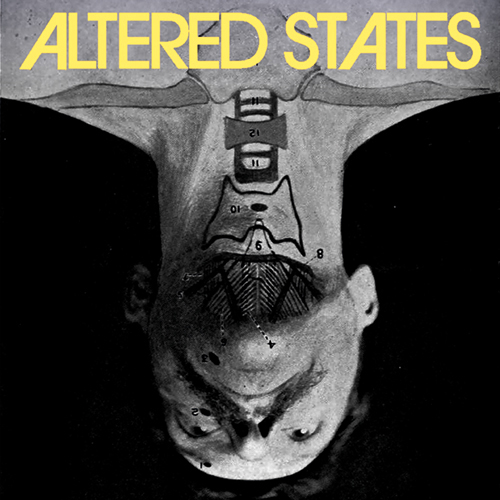 Pressing info:
200 x BLACK VINYL
Tracklist:
01. Altered States
02. Stuck
03. Spotlight
04. FY
05. You Will Atone
06. Fools
07. The Faces Change
LIMIT09 - PANTAH - NOT FOR ME 7" EP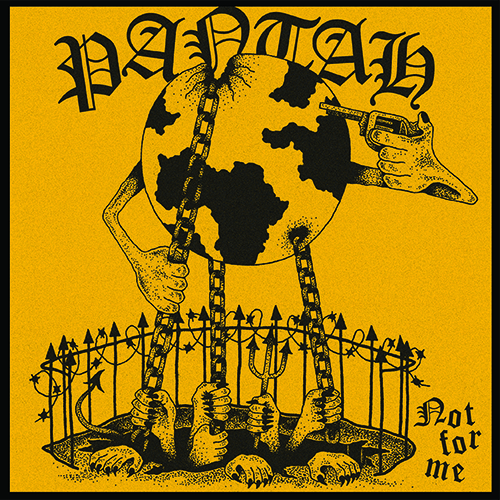 From 058 Leeuwarden (the Netherlands) comes this young hardcore band Pantah!
Pressing info:
200 x BLACK VINYL
Tracklist:
01. Rotten World
02. Parasite
03. Not For Me
04. Watch Your Back
05. Scum Of The Earth
06. Leave Me Alone
LIMIT08 - CORNERED / LAST DAYZ - SPLIT 7" EP
Split 7" EP featuring Last Dayz, a Polish-Pride crazy ass hardcore band def not for fans of reading books, and Cornered from The Netherlands who've just toured Europe with Backtrack and played some great festivals like Ieperfest.
This is a 3-labels joint release between The Limit Records, Ratel Records (Poland) and WAK Records (Greece).
Pressing info:
50 x RECORD RELEASE EDITION
100 x SOLID GREEN/HAND NUMBERED (pre-order)
200 x SOLID PURPLE
250 x BLACK
Tracklist:
01. Last Dayz - The Reason
02. Last Dayz - Last Believer
03. Cornered - My Own Enemy
04. Cornered - Alone
LIMIT06 - CORNERED - FUCK OFF 7" EP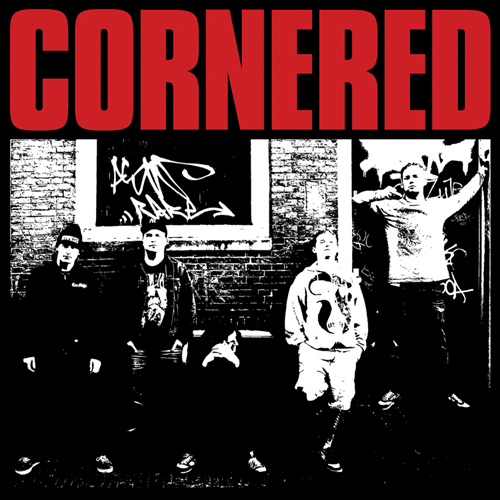 With six new songs, Cornered is back with their latest effort. Heavier and with a more raw production, keeping hardcore hard, pissed off and in your face.
Released in the USA on 6131 Records.
Pressing info:
50x pre-order sleeve, black vinyl
(sold out)
50x releaseshow edition, black vinyl
500x colored vinyl (white)
Tracklist:
01. Downfall
02. Fuck Your Open Hearts
03. Betrayal
04. Fuck Off
05. Lies
06. This Time
LIMIT05 - BACKTRACK - BACKTRACK LP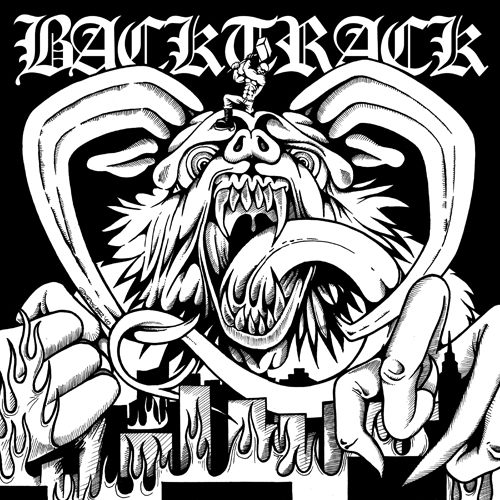 Hailing from New York is Backtrack, who committed their first acts on the '08 Demo, released as EP on Flatspot Records and the Deal With The Devil EP available through 6131 Records. With a 5 week long tour through Europe with Terror and First Blood starting in January 2011, The Limit Records is proud to release the '08 Demo and Deal With The Devil on one LP with new artwork by Spoiler.
Pressing info:
9x testpressing (not for sale!)
100x colored vinyl (white)
Sold Out
100x colored vinyl (silver) tour edition
Sold Out
300x black vinyl
Tracklist:
01. Retrace The Lines
02. Drawn Back To Misery
03. The Roots Of Evil
04. Welcome To The Pound
05. Deal With The Devil
06. Organized Crimes
07. Standing On Two Feet
08. Kept Out
09. Different Direction
10. Another Way Back
11. Paused Progress
LIMIT04 - ICEPICK - QUICKSAND 7" EP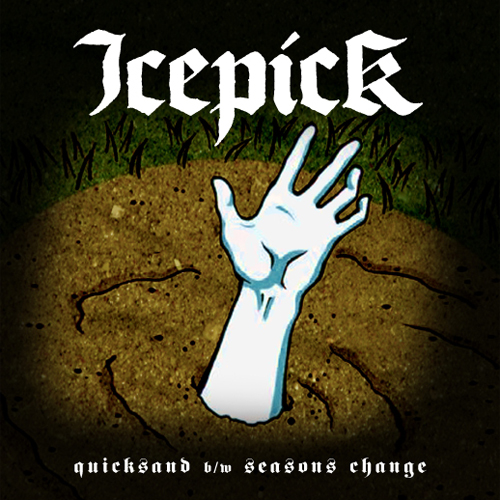 Take a trip to memory lane in Dutch hardcore and reminisce one of the most promising bands from the Netherlands in the last decade. It was 2003 when a young band called Icepick put out a demo on Discontent Records. The 5 songs inspired by bands like Cro Mags, Bad Brains and the Icemen turned many people's head. I still remember setting up a show in a small pub and the weeks before you could feel the tension rising and before Icepick struck their first note, you knew the place would explode. Numerous shows throughout Europe followed and meanwhile the band got picked up by Not Just Words Records for their debut CD 'Goldrush'. This simply was the perfect follow up to their amazing demo. Some more Icemen and later-era Cro Mags influences were thrown in the mix, and all songs were delivered with so much precision, the harsh riffs, precious drum fills, the guitarsolos and the honest lyrics, you just had to bang your head to this one... 'Goldrush' got alot positive feedback and Icepick again played all over Europe. And then things got silent.
Until 2010 when a show in the Innocent, Hengelo (NL) was announced. Then on some trip to the UK, singer Emiel also noticed that there were 2 songs still unreleased, that Icepick would love to get out. Of course The Limit Records was very eager to do this job, so here we go. Pre-orders are up now and this record will be out for the one and only final Icepick show on August 8 at the Innocent, Hengelo (NL) with alot more great bands like Bitter End and New Morality. So be sure to get there and give Icepick the final show they deserve.
Pressing info:
10x testpressing (not for sale!)
100x colored vinyl (transparent blue)
400x colored vinyl (transparent green)
Tracklist:
01. Quicksand
02. Seasons Change
LIMIT03 - COLD BLOODED - DEMO 7" EP/MCD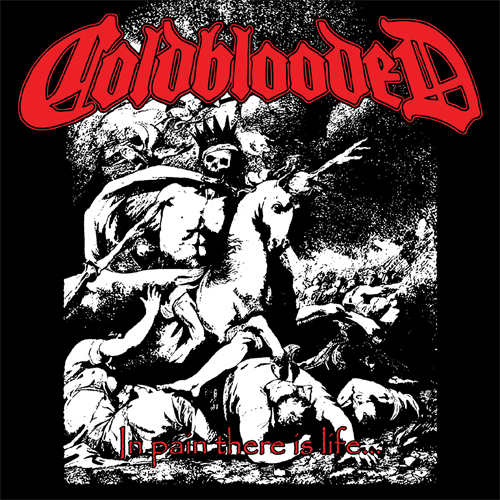 When all hell breaks loose, from its darkest regions a new dawn will rise. The sound is hard and the attitude without compromise, when the lost hellspawn reigns upon earth with it's evil twisted thoughts. His name is Cold Blooded and its first act of sin will be unleashed on The Limit Records. Cold Blooded found its place on the lowlands of Friesland (NL) and boasts (ex-)members of bands like Spirit 84, Remain, Cornered among several others. In May 5 songs were recorded at Double Impact studios that are simply too hard to go unnoticed. The sound is like war between the street thugs from Cleveland and the vikings from Sweden and you're witnessing it from the first frontlines.
Pressing info:
30x testpressing with special sleeve
Sold Out
50x colored vinyl (red)
250x black vinyl
300x MCD
Tracklist:
01. With Hate Is Everything Is Possible
02. Gods On The Gallows
03. Reveal The Truth
04. Reckless Gamble
05. Death's Cold Kiss
LIMIT02 - BORN TO EXPIRE - SOOTHSAYER 7" EP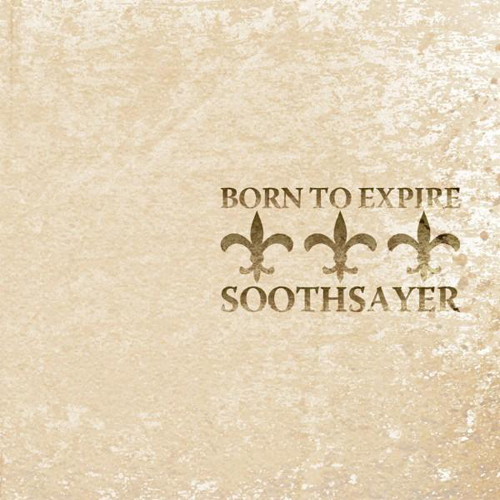 'Soothsayer is the absolutely badass debut EP from Auburn, NY's Born to Expire, and I have to assume they're named after the Leeway album, which is always a good sign - even if they don't sound like Leeway! Expect crushing metallic hardcore that spices up the traditional power chord rhythms and chugging midpaced breaks with some dense, sludge-laden grooves and cold, crawling dissonance.
The recording on this thing is heavy as shit, too. I've never heard basslines this effectively loud before in my life! I swear the bass must be mixed dead even with the guitars, if not a touch louder. And I love it! I hope they maintain that balance on all of their future recordings, 'cause it makes the riffs - which are already superfuckin' meaty - hit even harder.
The overall feel of this stuff kind of reminds me of the mighty Dead City, which is also always a good sign. According to the dude from the band who sent me the EP, their new material is hinting at a little more of a Crowbar influence, which could be really cool hearing how those types of runs already seep into these tracks. Hell, there are moments herein that damn near touch on doom metal vibes, so... who knows how far they'll take such elements down the road? Whatever the case, this is a killer start, and I'm really looking forward to hearing more.'- Aversionline (www.aversionline.com)
Pressing info:
10x testpressing (not for sale!)
100x black vinyl
400x grey vinyl
Tracklist:
01. Saint Peter
02. Condemned
03. Synaxis Of The Archangel Gabriel
04. The Southern Cross
05. Sowing Poison Seeds
06. Soothsayer
LIMIT01 - CORNERED - LIVING THE LIE LP/CD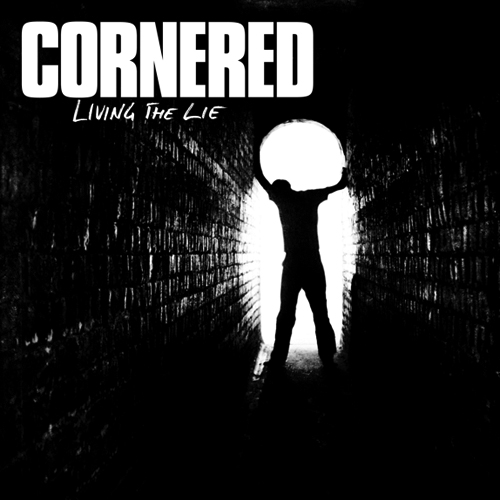 Cornered started late 2008 after the demise of some previous bands, to play in your face hardcore. Early 2009 a demo was recorded, which was received very well and shows with for example Cold World and Have Heart followed as well as a crazy European tour with Deal With It from the UK. And also Cornered recorded 2 songs for a split EP with Cold Snap, which was released in September 2009. So after a great year in 2009, 2010 was meant to start off even better… a European tour with New Morality kicked off on January 2 and the whole tour turned out to be amazing. Besides that some awesome shows with bands like Terror, Madball and H20 were a blast. Now is the time to push things to the next level with Living The Lie. The record was recorded by Double Impact studios.
Pressing info:
50x testpressing with special sleeve sold on tour with Ironclad (UK)
Sold Out
100x colored vinyl (mixed green/white)
Sold Out
400x black vinyl
500x CD
Tracklist:
01. My Reply
02. I Won't Shut Up
03. Searching
04. How I Feel
05. Living The Lie
06. My War
07. Fools Like You
08. Instant Karma
09. Infected
10. Divide & Conquer