Sinister - Cross The Styx (orange vinyl) - LP
Click image to enlarge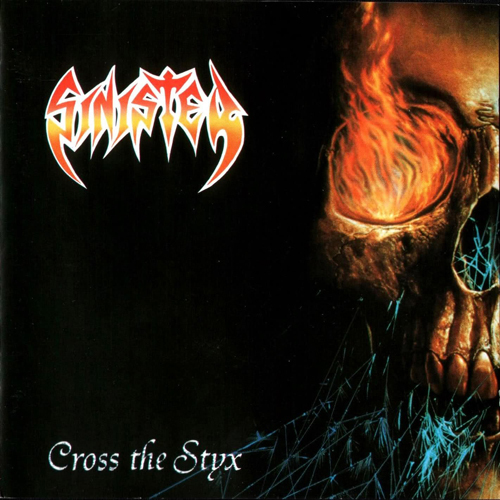 Label: Cosmic Key Creations
Colored Vinyl

Price: 17.99 Euro



Halloween orange vinyl limited to 500 copies, including printed inner sleeve with lyrics.

Debut album by cult death metallers SINISTER (The Netherlands), originally released in 1992 by Nuclear Blast. Cross The Styx is considered worldwide as one of the best death metal albums ever released! Here is the official vinyl repress on Cosmic Key Creations limited to 1000 copies with original artwork and mastered for vinyl. Issued under exclusive license from Nuclear Blast GmBH.

Original artwork, including lyric/picture sheet on thick recycled eco paper , glossy laminated cover, mastered for vinyl.



Tracklist:
A1. Carnificina Scelesta
A2. Perennial Mourning
A3. Sacramental Carnage
A4. Doomed
A5. Spiritual Immolation
A6. Cross The Styx
B1. Compulsory Resignation
B2. Corridors To The Abyss
B3. Putrefying Remains
B4. Epoch Of Denial
B5. Perpetual Damnation
B6. Outro



Also available from Sinister
More information about Sinister
Also available from Cosmic Key Creations
More information about Cosmic Key Creations