Catalog letter Y
There are 10 items beginning with letter Y.



Year Of No Light
Nord (deluxe edition) 2xCD

Listen to a sample:


Year Of No Light
Tocsin Hooded Sweater
Debemur Morti Productions

Silver print on black "Russell" (280g/m2) sweatshirts.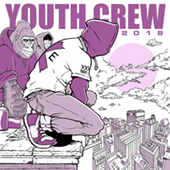 Youth Crew 2018
Compilation EP


Youth Crew 2018
Compilation EP
Positive And Focused Records

The 6th edition of this international 7inch compilation once again features some of world's best youth crew hardcore. Berthold City, USA No Wasted, Indonesia Kind! Crew, USA All In, Australia Bystander, USA Feel The Burn, Indonesia Animal Club, Belgium Protein, Poland

Listen to a sample: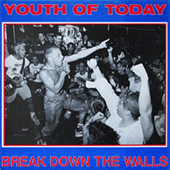 Youth Of Today
Break Down The Walls (rev repress) LP
Revelation Records

In 1986, Underdog vocalist Richie Birkenhead joined the band on second guitar. With this lineup, the first Youth Of Today full-length album was recorded, entitled "Break Down The Walls." More than just an album; it's an anthem for a way of life. Now available again on colored vinyl. Vinyl version includes digital download of this record.


Tracklist:
01. Make A Change
02. Thinking Straight
03. Stabbed In The Back
04. Take A Stand
05. Honesty
06. One Family
07. Break Down The Walls
08. Shout It
09. Time To Forgive
10. Positive Outlook
11. Standing Hard
12. Free At Last
13. Youth Of Today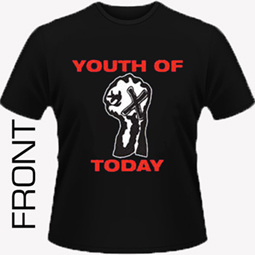 Youth Of Today
Positive Outlook (black) Shirt
Revelation Records

Black shirt of Youth Of Today.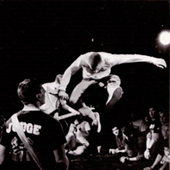 Youth Of Today
Self Titled EP
Revelation Records

The final studio recording from this influential hardcore band. The lyrics on this release have some of the same philosophical and spiritual influences that dominated Ray's next band, Shelter, which recorded its first album the same year. This record has all the energy the band is known for with a glimpse into the ideas that led Ray to move on to form Shelter. New pressing now available on green vinyl.


Tracklist:
01. Disengage
02. Modern Love Story
03. Envy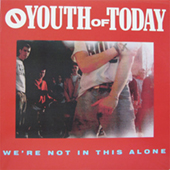 Youth Of Today
We're Not In This Alone CD
Revelation Records

The songs on 'We're Not In This Alone' are born from the band's dedication to straight edge, positive living and the strength of the both the individual and of a generation. Full of energy and inspiration this record was an essential step in the development of hardcore.


Tracklist:
01. Flame Still Burns
02. Slow Down
03. Choose To Be
04. Put It Aside
05. Wake Up And Live
06. No More
07. What Goes Around
08. Potential Friends
09. A Time We'll Remember
10. Live Free
11. Understand
12. Prejudice
13. Keep It Up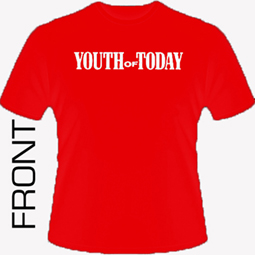 Youth Of Today
We're Not In This Alone (red) Shirt
Revelation Records


Youth Of Today
We're Not In This Alone (rev repress) LP
Revelation Records

At the end of 1987, Sammy Siegler (ex-Side By Side) became the new drummer, and in 1988, Youth Of Today recorded their classic second LP, "We're Not In This Alone." The songs were born from the band's dedication to straight edge, positive living, and the strength of both the individual and of a generation. Full of energy and inspiration, this record was an essential step in the development of hardcore. New pressing now available on translucent blue vinyl. Vinyl version includes digital download of this record.


Tracklist:
01. Flame Still Burns
02. Slow Down
03. Choose To Be
04. Put It Aside
05. Wake Up And Live
06. No More
07. What Goes Around
08. Potential Friends
09. A Time We'll Remember
10. Live Free
11. Understand
12. Prejudice
13. Keep It Up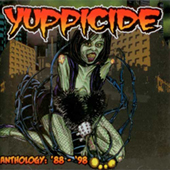 Yuppicide
Anthology '88 - '98 2xCD
Dead City Records

Yuppicide's music had long been out of print and it was about time to get the music back to the masses. The band and Dead City have a special relationship, as Yuppicide were one of the bands to appear on the 1991 NYHC 7" compilation titled 'Sick But Slick' on Nawpost records. Yuppicide recorded the song 'Socialization' at Don Furys for that compilation, and for those not familiar, Nawpost was the original label name of Dead City. 'Sick But Slick' was the first release by Nawpost and it was an honor to have Yuppicide then just as much as it is now. Having reformed for a few local shows as well as a European tour in October 2010, Yuppicide hope to reconnect with fans who stayed loyal through the years and create new converts to the singular sound experience that is Yuppicide. This Yuppicide Double Discography CD features all of the music recorded from 1988-1998 during the bands heyday including rare and unreleased tracks. It features a 24-page full color booklet filled with lyrics, rare photos, flyers, and is the ultimate package for one of the best bands to rise from both the NYHC and NY Punk scenes.


Tracklist:
DISC 01
1988 Demo
1. Fistful of Credit Cards
2. Roots of Scorn
3. How to Hate
4. Blind
5. Ska Army
6. Bang Bang
7. Big Head
8. All for Nothing
9. Yellow Journalism

First S/T 7"
10.Fistful of Credit Cards
11. Roots of Scorn
12. Be A Man (and Slam)
13. Envy
14. Jesse Helms

Squat Or Rot #2 7" comp
15. Ourselves

Fear Love LP
16. Sound Advice
17. All for Nothing
18. Bang-Bang
19. Yellow Journalism
20. Difference
21. Albatross
22. Have fun or...
23. Identity
24. Big Head
25. How to Hate
26. Dr. Extermination
27. Knife
28. Blind
29. Cide-A-Billy

You've Been Warned 7"
30. I Wish
31. True Love
32. Out of Style

DISC 02
Sick But Slick 7" comp
1. Socialization

Shinebox LP
2. Intro
3. Lucky 13
4. Tumble
5. Tailmouth
6. New Jesus
7. Follow the Leader
8. Right
9. Whispers
10. Stranded
11. Sleep With Anger
12. Six Bullet Plan

Dead Man Walking LP
13. Meatpacker
14. Nice Guys Finish Last
15. Thief
16. Twelve Steps
17. Tied Down
18. The Cleaner
19. Fuse
20. Four Letter Word
21. 2 Cents
22. The One I Love

1998 Demo
23. Azazel
24. Destroyer
25. Obsolete
26. Concrete Jungle

LOGIN
YOUR SHOPPING CART
NEW MUSIC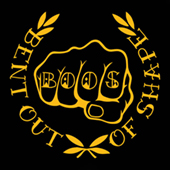 NEW MERCHANDISE