New Music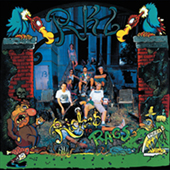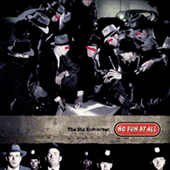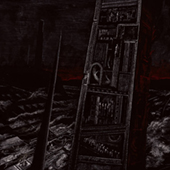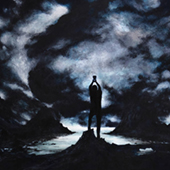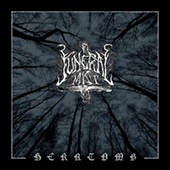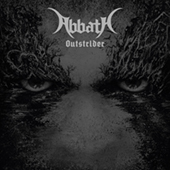 Abbath
Outstrider (blue vinyl) LP
Colored Vinyl


Abbath - Outstrider (blue vinyl) LP
Season Of Mist Records
Colored Vinyl

Transparent blue 12" vinyl (33 rpm) with printed inner sleeve in deluxe gatefold with silver foil. Strictly limited to 300 copies worldwide. The Norwegian giant returns, armed with a refined lineup and ready to strike with a sophomore effort that is sure to once again exceed the expectations of Abbath's loyal fanbase. 'Outstrider' sees a maturation in sound, delivering a tighter, well-rounded offering from the band as they come into their own identity. The album delivers a full-on aural assault from start to finish with massive riffage and a robust pocket that are layered with vocals from one of the most identifiable voices in black metal. If you thought ABBATH came in hot with their first record, just wait until you hear this!


Tracklist:
Side A
Calm in Ire (Of Hurricane) / Bridge of Spasms / The Artifex / Harvest Pyre

Side B
Land of Khem / Outstrider / Scythewinder / Hecate

Listen to a sample: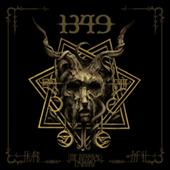 1349
The Infernal Pathway (transparent red) 2xLP
Colored Vinyl


1349 - The Infernal Pathway (transparent red) 2xLP
Season Of Mist Records
Colored Vinyl

Transparent red 12" double vinyl cut at 45 rpm for optimum fidelity in deluxe gatefold with gloss lamination including deluxe 4-page insert. Strictly limited to 500 copies worldwide. Norwegian black metal titans 1349 have returned with their long awaited seventh full-length, 'The Infernal Pathway'. The album promises a journey through chaos and madness, darkness and peril, terror and annihilation.


Tracklist:
Side A
Abyssos Antithesis / Through Eyes of Stone

Side B
Tunnel of Set VIII / Enter Cold Void Dreaming / Towers upon Towers

Side C
Tunnel of Set IX / Deeper Still / Striding the Chasm

Side D
Dødskamp / Tunnel of Set X / Stand Tall in Fire

Listen to a sample: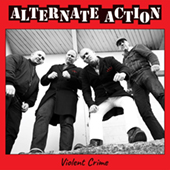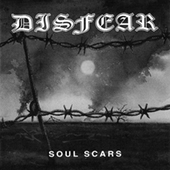 Disfear - Soul Scars LP
La Familia Records

25 year anniversary edition! Black Vinyl! Originally released in 1995 via Distortion Records, now re-released via La Familia Releases! Forming around 1989, Disfear took elements from both crust and death metal scenes to effectively reinvent the Swedish sound. It is from Disfear's influence that we have seen the likes of Martyrdod, Warcollapse, Wolfpack (now Wolfbrigade), and countless others. Disfear simply took the things that made the Swedish death metal scene so effective such as ferocious/anxious vocals and pummeling drums and put them into the arena of d-beat punk. The result added new dimensions to the genre's sound. Arriving on the scene in Sweden, the band would tour with much of Sweden's metal royalty such as Entombed and Dismember. This happened in part because the band did not have many sonic contemporaries in Sweden at the time. Another innovation made by Disfear was the shift from political commentary on war to the fatalistic and psychological impacts war makes. Again, the band's lyrics also showed influence from the realm of death metal. Gone were the cries for peace and protest against government warmongers and replaced by the resignation that the war was lost. The band's debut LP "Soul Scars" spells this out perfectly. Themes of psychological trauma and irrevocably broken lives from war replaced the politically charged battle cries that Discharge once made.

Listen to a sample: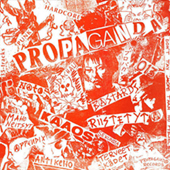 Propaganda: Russia Bombs Finland
Compilation LP


Propaganda: Russia Bombs Finland - Compilation LP
Puke N Vomit Records

For many folks around the world this compilation was what introduced them to Finnish Punk/Hardcore.In 1982 legendary Finnish fanzine Propaganda released one of the best hardcore compilations that still makes jaws drop. The comp contains 35 tracks total by the likes of Bastards, Kaaos, NATO, Terveet Kädet, Riistetyt, 013, Maho Neityht, Appendix, Sekunda, Antikeho und Dachau! more propaganda coming Includes a reproduction of the original fanzine insert.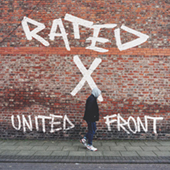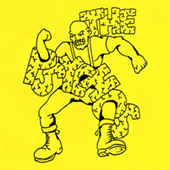 LOGIN
YOUR SHOPPING CART
NEW MUSIC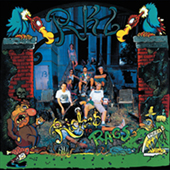 NEW MERCHANDISE