NEW MUSIC
NEW MERCHANDISE
VINYL
CD
DVD
BOOKS & ZINES
SALE
MERCHANDISE
UPCOMING EVENTS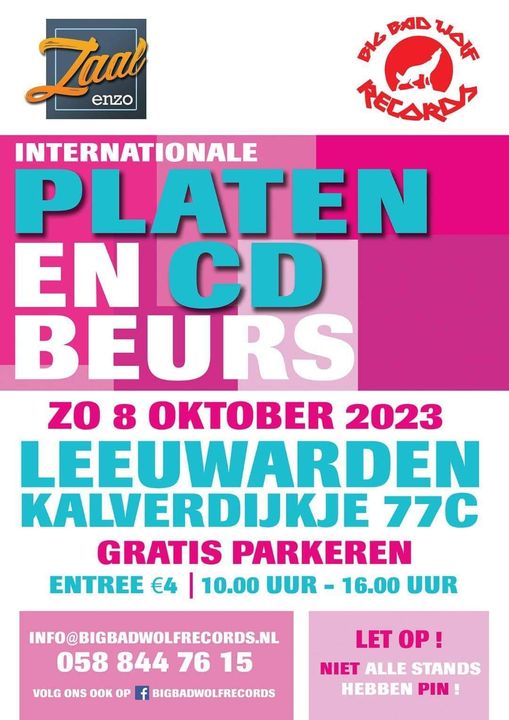 BROWSE
INFO & CONTACT
HARD SHOULDER 7" EP out now!
ORDER 7" EP HERE
ORDER PACKAGEDEAL
Upcoming record fairs
Saturday September 9, 2023 @ Kerkplein, Arnhem
Sunday September 10, 2023 @ Lange Voorhout, Den Haag
Saturday September 30, 2023 @ Lebuinuskerk, Deventer
Sunday October 1, 2023 @ Janskerkhof, Utrecht
Sunday October 8, 2023 @ Kalverdijkje 77c, Leeuwarden
Coming Soon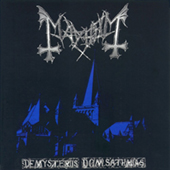 Mayhem
De Mysteriis Dom Sathanas LP
Colored Vinyl


Mayhem - De Mysteriis Dom Sathanas LP
Back On Black Records
Colored Vinyl

One of the earliest of the Norwegian black metal bands to form (aptly named after a Venom track) the bands 20 year history is littered with tragedy and controversy. Now Back On Black re-issues the bands 4 studio albums on deluxe audiophile quality vinyl. All editions of these classic black metal albums are on coloured vinyl and come in gatefold packaging!

New Music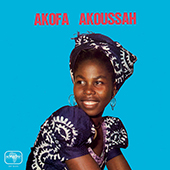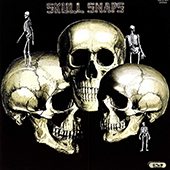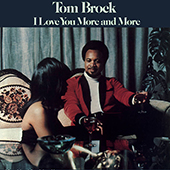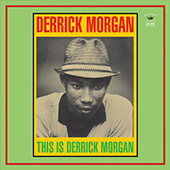 Derrick Morgan - This Is Derrick Morgan LP
Kingston Sounds

Derrick Morgan ia one of the greats of Jamaican music, he is the undisputed King of Ska. But his recording career dod not stop in 1967 when the sound of Ska slowed down into Rocksteady. Nor did it stop in 1968 when Rocksteady evolved into the early sound of Reggae. The set you have here was first released in 1974 when Reggae was King,the album carried the name In the Mood..but also had the working title This is Derrick Morgan. A title in the world of Reggae carrying the moniker would normally be used to introduce new singer and be his showcase album. In this case in could be used to reintroduce the singer Derrick Morgan to the new Reggae sound. But we feel someone of Derricks calibre needs no introduction as his voice works on any rhythms put his way. So sit back and enjoy one of the greats of Jamaican music showing the world with the help of producer Bunny Lee that he can roll with the Reggae sound....respect...


Tracklist:
1. WHAT A SOMETHING
2. DONT BLAME THE MAN
3. HEY LITTLE GIRL
4. SEEING A GIRL IS NOT KNOWING HER
5. MY SNOW BALL BABY
6. NEVER GONNA GIVE UP
7. KEEP ON FOOLING ME
8. I HAVE NOTHING
9. TELL HIM I AM NOT HOME
10. KINGS HEART
11. BIG TWO
12. STILL AROUND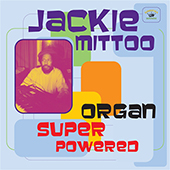 Jackie Mittoo - Organ Super Powered LP
Kingston Sounds

For this release we have put together a selection of some of his finest recordings done with legendary reggae producer Bunny Lee. 1970s cuts that feature Jackies numerous talents, showing his ability to embellish tracks with a feel few could better. Musical arranger, band leader and all around studio ace.


Tracklist:
1. IN COLD BLOOD
2. DEATH TRAP
3. BASING STREET
4. BAD ORGAN
5. ROCKERS DELIGHT
6. SKANKING ORGAN
7. FATTY FATTY SHUFFLE
8. THE CRAWLER
9. ORGAN SUPER POWERED
10. HOT MILK
11. DRUM SONG
12. CONVERSATION TOP RANKING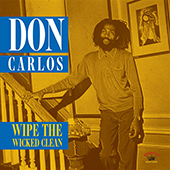 Don Carlos - Wipe The Wicked Clean LP
Kingston Sounds

Born Don McCarlos,he processes one of reggaes most distinctive voices. His vocal mannerisms being instantly recognisable over a tune ,yet he remains one of Jamaicas best kept secrets. We look back to some of his finest moments that set the tone for his popularity that was to follow in the Dancehall period of Reggae. He began his musical career in 1973,when alongside Garth Dennis and Derrick Ducky Simpson he formed one of Reggaes foremost groups Black Uhuru. He then joined Wailing Souls before going solo under his shorter name Don Carlos We find this set hard to beat as most of his classis are represented here and hope you find some magic as we have unearthing and compiling these lost treasures.


Tracklist:
1. ABABA JOHN 1
2. BOOMING BALL
3. JOHNNY BIG MOUTH
4. LAZER BEAM
5. BACK WEY WITH YOUR MIX UP
6. MY BRENDREN PARTY
7. LOVE AND AFFECTION
8. LATE NIGHT BLUES
9. SATTA MASSA GANA
10. JUST GROOVE WITH ME
11. SPREAD OUT
12. MY BABY JUST CARES FOR ME
13. MONEY AND WOMEN
14. STOP FUSSING AND FIGHTING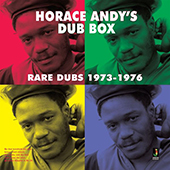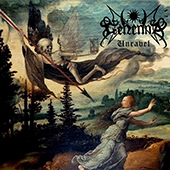 Gehenna
Unravel (crystal clear vinyl) LP
Colored Vinyl


Gehenna - Unravel (crystal clear vinyl) LP
The Devil|s Elixirs Records
Colored Vinyl

Crystal Clear Vinyl Limited to 400 Hand-numbered Copies! Grim black/ death metal from legendary Norwegian band.


Tracklist:
Side A :
The Decision / Unravel / Nothing Deserves Worship / Nine Circles Of Torture

Side B :
A Grave Of Thoughts / Lead To The Pyre / End Ritual / Death Enters

Demigod
Slumber Of Sullen Eyes (green vinyl) LP
Colored Vinyl


Demigod - Slumber Of Sullen Eyes (green vinyl) LP
Svart Records
Colored Vinyl

Green Vinyl, 180 gr, with poster & booklet. The crown jewel of Finnish Death Metal, reissued in a band-approved new 30th anniversary edition. Features a new vinyl master from the original source by Noise for Fiction, plus a booklet with a lengthy feature by Hippo Taatila and some visual memorabilia. As an added vinyl bonus there's a large poster by the original cover artist Rob Smits creating a new vision of the album cover for the new millennium. Together with bands like Demilich, Abhorrence, Disgrace, Xysma and Sentenced, Demigod from the wastelands of Loimaa, southern Finland, put Finland on the map in the global death metal scene in the late 80's and early 90's. Having risen to underground fame with their demo Unholy Domain, Slumber of Sullen Eyes was a hugely expected debut album. When it was finally released in 1992 after a complicated creation process at Tico-Tico Studios in northern Finland, it was received with open arms and drooling excitement by the then very active underground death metal scene. That scene was, however, short lived,and by 1994 pretty much every band had switched from death metal to something else entirely. What was left after the bands had left the building was a number of classic albums that constitute the legacy of Finnish Death Metal. Among them, Slumber of Sullen Eyes is one of the most original and ferocious. There was nobody like Demigod.


Tracklist:
Side A :
Apocryphal (Intro) / As I Behold I Despise / Dead Soul / The Forlorn / Tears Of God / Slumber Of Sullen Eyes

Side B :
Embrace The Darkness / Blood Of The Perished / Fear Obscures From Within / Transmigration Beyond Eternities / Towards The Shrouded Infinity / Perpetual Ascent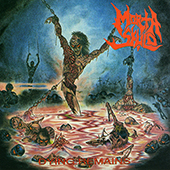 Morta Skuld - Dying Remains (red vinyl) LP
Peaceville Records
Colored Vinyl

LIMITED EDITION RED VINYL PRESSING, MARKING 30 YEARS OF THE CLASSIC 1993 DEBUT OF BRUTAL US DEATH METAL. Morta Skuld formed in Milwaukee in 1990, quickly producing two demos before going on to release three albums on Peaceville Records (initially via legendary sub-label Deaf Records) in the early-mid 90's. Many years later & with a new line-up, founder & mainman David Gregor then reunited with Peaceville for the recent opuses 'Wounds Deeper Than Time' & 'Suffer For Nothing', showing that none of the brutal & inspired magic of the band's former years had been lost. 'Dying Remains' was Morta Skuld's debut, released in 1993 & recorded at Cornerstone Studios. Morta Skuld brought a refreshing blend of heavy & brutal death & doom along with occasionally more atmospheric & melodic elements instead of many straightforward high-octane death metal releases prevalent in the US scene at the time. This was an element which helped to distinguish them from many of their peers, establishing the band & leading to shows with such classic acts as Obituary, Death, Deicide, Napalm Death, Fear Factory & Cannibal Corpse. This edition of 'Dying Remains' features the original cover artwork & is presented on limited red vinyl to mark 30 years of this celebrated death metal beast.


Tracklist:
Side A
1. Lifeless (00:34)
2. Without Sin (04:02)
3. Devoured Fears (06:11)
4. Dying Remains (05:13)
5. Useless To Mankind (05:13)
6. Rotting Ways (04:04)

Side B
1. Withering Seclusion (06:00)
2. Hatred Creation (04:10)
3. Scarred (03:57)
4. Consuming Existence (03:50)
5. Presumed Dead (04:37)

LOGIN
YOUR SHOPPING CART
NEW MUSIC
NEW MERCHANDISE