Catalog letter J
There are 5 items beginning with letter J.



Jerry's Kids
Is This My World? LP
Taang Records

A reissue of the classic 1983 debut album from these pioneers of the Boston, MA hardcore movement. Twelve brutal tracks of harder-than-hard punk rock. Now available on vinyl.


Tracklist:
01. I Don't Belong
02. Cracks In The Wall
03. Tear It Up
04. Crucify Me
05. Break The Mold
06. Raise The Curtain
07. Vietnam Syndrome
08. Build Me A Bomb
09. New World
10. Lost
11. No Time
12. Is This My World?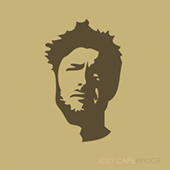 Joey Cape
Bridge LP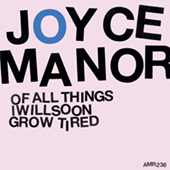 Joyce Manor
Of All Things I Will Soon Grow Tired LP
Asian Man Records

Joyce Manor's first album for Asian Man finds the band continuing to grow while they churn out melodic, upbeat indie/punk played along the same lines as bands like Jawbreaker and Dillinger Four. Vinyl version includes digital download.


Tracklist:
01. These Kind Of Ice Skates
02. Comfortable Clothes
03. See How Tame I Can Be?
04. Drainage
05. Video Killed The Radio Star
06. If I Needed You There
07. Bride Of Usher
08. Violent Inside
09. I'm Always Tired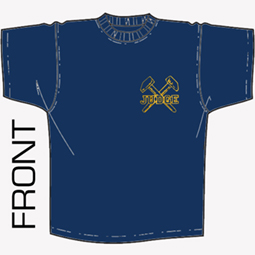 Judge
New York Crew (navy blue) Shirt


Judge
New York Crew (navy blue) Shirt
Revelation Records

Navy blue shirt of Judge.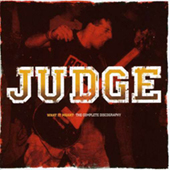 Judge
What It Meant CD
Revelation Records

This complete discography compiles the entire recorded output of Judge. The New York Crew EP, The Storm EP, Bringin' It Down LP, the infamous Chung King Can Suck It LP and an exclusive demo track all available for the first time on one format. On the 2xLP are even more exclusive tracks!


Tracklist:
01. Fed Up!
02. In My Way
03. I've Lost...
04. New York Crew
05. Warriors
06. Take Me Away
07. Bringin' It Down
08. Hold Me Back
09. Give It Up
10. The Storm
11. Hear Me
12. Like You
13. I've Lost
14. Where It Went
15. Forget This Time
16. The Storm II
17. When The Levee Breaks
18. Take Me Away
19. Bringin' It Down
20. Hold Me Back
21. Give It Up
22. The Storm
23. Hear Me
24. Like You
25. I've Lost…
26. Holding On
27. No Apologies
28. Just Like You

LOGIN
YOUR SHOPPING CART
NEW MUSIC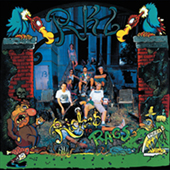 NEW MERCHANDISE