Dissekerad - Inre Strid - LP
Click image to enlarge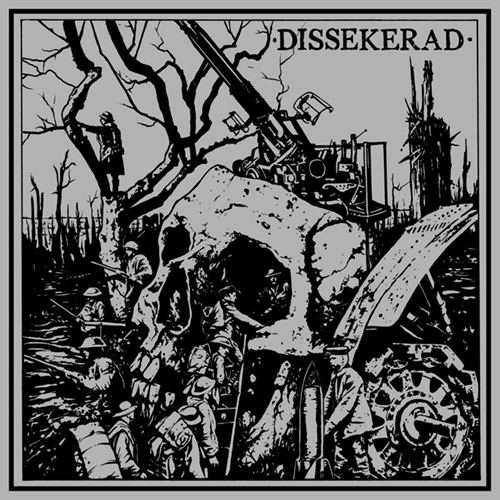 Label: Phobia Records

Price: 14.99 Euro



Bulldozer hardcore punk from these Swedish veterans featuring ex-members of the mighty TOTALITÄR!

Anyone who heard the Humant Blod 7" knows that these rippers aren't done setting the standard for cut to the bone kang punk. Following those recording the Swedish section of the band returned to Sweden and reentered the studio for a 3rd Dissekerad LP.

Ripping and raw, unexpected and crushing... this is a hardcore record that shows that you can still make something fresh and exciting out of a well known style.



Tracklist:
A1 . Överflöd
A2 . Speglar Sig
A3 . Skit I Allt
A4 . Svart Och Vitt
A5 . Idioter
A6 . Dom Ljuger
B1 . Maktspell
B2 . Köper Och Dör
B3 . Lyckans Smed
B4 . Jag Har Fått Nog
B5 . Slaktens Massor
B6 . Inre Strid



More information about Dissekerad
More information about Phobia Records