Catalog letter F
There are 64 items beginning with letter F.


Previous Page
-
1
2
3
4
5
-
Next Page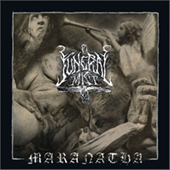 Funeral Mist
Maranatha CD
Noevdia Records

FUNERAL MIST do not manifest often, but when they do, it's in exceptional glory. While the taint of the pandemonium "Salvation" is to never disappear, for it set new standards within Black Metal and beyond in terms of musical violence, chaos and the channelling of ominous spiritual energies, "Maranatha" materializes like the unadulterated omen of the end of times. The violence and the musically bizarre are still there, but a thorough work on atmospheres and structures and the addition of complex layers of ill sounds make this new album by FUNERAL MIST a renewed challenging experience, as perilous for your mind's sanity as it is for your soul's deliverance. Unique, unmistakable for anything else, FUNERAL MIST stand with splendour as the epitome of extremism. It is only way beyond one's limits that an encounter with the dimension summoned by "Maranatha" is made possible, an encounter as perilous as this work is cruel.


Tracklist:
1. Sword of Faith – 4.34
2. White Stone – 4.13
3. Jesus Saves! – 8.12
4. A new Light – 4.51
5. Blessed Curse – 11.53
6. Living Temples – 6.28
7. Anathema Maranatha – 6.10
8. Anti-Flesh Nimbus – 7.14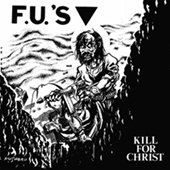 The FU's
Kill For Christ CD
Taang Records

A reissue of the amazing 1982 'Kill For Christ' album by one of the finest hardcore bands to ever come out of Boston. Includes all the tracks from the original release, along with the band's songs from the 'This Is Boston Not LA' and 'Unsafe At Any Speed' compilations, as well as the group's first demo recordings. Nineteen tracks in all. Packaged with the original Pushead artwork.


Tracklist:
01. Civil Defense
02. Me Generation
03. Daisy Chain
04. Peer Police
05. Rock And Roll Mutha
06. T Sux
07. Trendy Nazi Hypocrites
08. Die For God
09. F.u.
10. Preskool Dropouts
11. Radio Unix Usa
12. Green Beret
13. Time Is Money
14. Ceta Suckers
15. Death Wish
16. Fucking Advice
17. No Change
18. Drug Of Choice
19. T Sucks (original Version)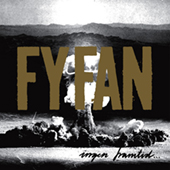 Fy Fan
Ingen Framtid For Alltid EP


Fy Fan
Ingen Framtid For Alltid EP
No Way Records

Sweden's FY FAN return with a brand new six track EP that clocks in just around seven minutes! That should give you an idea of the content here: short, fast, raw Swedish hardcore / punk. This time around, FY FAN have decided to bring the world their most abrasive, raw, abusive output to date; it's like a swift slap in the face! Their previous recordings are great, but this one definitely stands out and brings to mind old classics like 'Raped Ass' by ANTI CIMEX and 'Cracked Cop Skulls' by SHITLICKERS. They've really hit the nail on the head here, folks. Buy or die!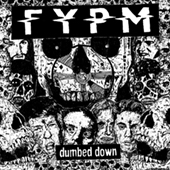 FYPM
Dumbed Down LP
Tankcrimes Records

Fast, negative, anthemic dark hardcore done correctly. From Cleveland. Fronted by scene legend Tony Erba.

Listen to a sample:

Previous Page
-
1
2
3
4
5
-
Next Page
LOGIN
YOUR SHOPPING CART
NEW MUSIC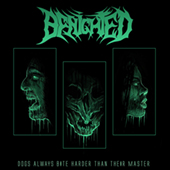 NEW MERCHANDISE