Catalog letter N
There are 112 items beginning with letter N.


Previous Page
-
1
2
3
4
5
6
7
8
-
Next Page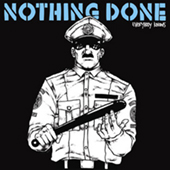 Nothing Done
Everybody Knows CD
Not Just Words Records

Not Just Words records is pleased to announce the upcoming release of a new Nothing Done record on both LP and CD. The band recorded 10 new tracks at the legendary Bunt Studio, under supervision of Menno Bakker. Both NJW and Nothing Done are very happy with this follow-up to the band's first LP, Powertrip, released in 2006. Influenced by a wide variety of bands such as Black Flag, Minutemen, Negative Approach, Circle Jerks, the album, which is titled 'EVERBODY KNOWS', basically sounds like what you would expect from a new Nothing Done record. The CD version also features a great full live video from ND's set at the Underdog show in Manchester, in april 2006.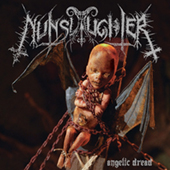 Nunslaughter
Angelic Dread 2xLP
Hells Headbangers Records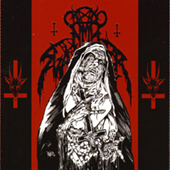 Nunslaughter
Demoslaughter 2xCD
Hells Headbangers Records

The black prayers of Devil Metal worshippers have finally been answered... At last, for the first time ever, all 6 of the cult demo recordings now gathered together as a single release entitled "DEMOSlaughter". Each of these long-sold out recordings were previously only been available as individual cassettes & 7" EPs with very limited circulation throughout their 22-year history. Also included exclusively for this release, obscure rehearsals and the 1985 demo from DEATH SENTENCE (pre-NunSlaughter) all of which have never been heard before. "DEMOSlaughter" showcases the chronicle evolution of the band from the very embryonic stages of them unleashing the rawest and most chaotic death metal of the mid- eighties to a gradual escalation of their very own unique genre known today as "Devil Metal".


Tracklist:
DISC 1:
1. I Am Death 2. Hells Unholy Fire 3. Killed by the Cross 4. Nunslaughter 5. Burn in Hell 6. Hells Unholy Fire 7. Death by the Dead 8. Killed by the Cross 9. Cataclysm 10. I Am Death 11. Impale the Soul... 12. Blasphemy of the Flesh 13. Burning Away 14. Perversion of Gore 15. Seas of Blood 16. Altar of the Dead 17. Inverted Churches 18. Alive but Dead 19. Burn in Hell 20. Ritual of Darkness 21. The Guts of Christ 22. Sacrificial Zombie 23. You Bleed 24. Church of Disgust 25. Power of Darkness 26. Pyre 27. Lucifer 28. To Defile 29. Immortalize 30. Face of Evil 31. Slaughter the Heavens 32. Church Bizarre 33. Poisoned Priest 34. Armies of the Dead
DISC 2:
1. Nunslaughter 2. Hells Unholy Fire 3. I Am Death 4. Killed by the Cross 5. Cataclysm 6. I Am Death 7. Burn in Hell 8. Impale the Soul..) 9. Perversion of Gore 10. Seas of Blood 11. Lucifer 12. Alive But Dead 13. Lucifer 14. Burning Away 15. Ritual of Darkness 16. Sacrificial Zombie 17. Church of Disgust 18. Church Bizarre 19. Violence of Death 20. Sentenced to Death 21. Fall of the Church 22. Death is the Only Way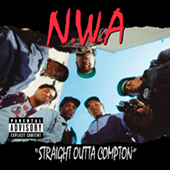 NWA
Straight Outta Compton LP


NWA
Straight Outta Compton LP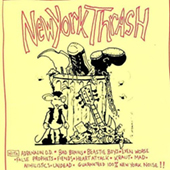 NY Thrash
Compilation LP
Reachout International Records

In 1982, at the suggestion of the then Bad Brains manager, ROIR agreed to release a compilation of the hottest young bands from the thriving NYC 'thrash' scene. This (originally) cassette-only compilation has become the most definitive thrash statement ever assembled, featuring blistering tracks from Bad Brains, The Beastie Boys, Kraut, The Mad, The Stimulators, False Prophets, The Fiends, and more!


Tracklist:
01. Mad - I Hate Music
02. Kraut - Getaway
03. Heart Attack - Shotgun
04. Undead - Social Reason
05. Adrenalin O.D. - New Year's Eve
06. Even Worse - Illusion Won Again
07. Fiends - Cry Now
08. Nihilistics - Here And Now
09. Undead - Nightmare
10. False Prophets - Taxidermist
11. Bad Brains - Regulator (version)
12. Beastie Boys - Riot Fight
13. Nihilistics - Love And Kisses
14. Fiends - Asian White
15. Kraut - Last Chance
16. Even Worse - Emptying The Madhouse
17. Adrenalin O.D. - Paul's Not Home
18. False Prophets - Scorched Earth
19. Heart Attack - God Is Dead
20. Mad - The Hell
21. Bad Brains - Big Take Over (version)
22. Beastie Boys - Beastie
23. Stimulators - M.a.c.h.i.n.e.
24. Stimulators - Loud Fast Rules!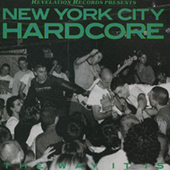 NYC Hardcore: The Way It Is
Compilation LP


NYC Hardcore: The Way It Is
Compilation LP
Revelation Records

The V/A 'New York City Hardcore: The Way It Is' full-length is considered by many to be a classic, documenting NYHC as it was in 1988. More than just a straight-edge collection, it compiled bands from all facets of the hardcore scene including Bold, Nausea, Warzone, Gorilla Biscuits, Trip 6, Breakdown, Youth Of Today, Sick Of It All, Krakdown, Side By Side, Youth Defense League and Supertouch. Comparable to Boston's 'This Is Boston Not LA' or Washington, DC's 'Flex Your Head,' 'New York City Hardcore: The Way It Is' helped push New York to the forefront of the American hardcore scene. Now available again on vinyl.


Tracklist:
01. Bold - Wise Up
02. Nausea - Fallout Of Our Being
03. Warzone - As One
04. Warzone - Escape From Your Society
05. Gorilla Biscuits - Better Than You
06. Gorilla Biscuits - Forgotten
07. Trip 6 - Back With A Vengeance
08. Breakdown - Sick People
09. Youth Of Today - Together
10. Youth Of Today - Understand
11. Sick Of It All - Politics
12. Sick Of It All - Pete's Sake
13. Krakdown - Ignorance
14. Side By Side - Dead Serious
15. Side By Side - Time Is Now
16. Youth Defense League - Blue Pride
17. Supertouch - Searchin' For The Light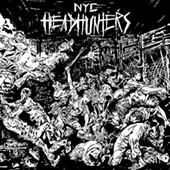 NYC Headhunters
Rage Of The City EP
Painkiller Records

"New Breed"-style NYHC has now been entrenched as a stylistic mainstay for hardcore bands longer than the original Lower East Side heyday actually lasted, and it will probably remain that way as long as hardcore continues to be a means of expression for young people. But while plenty of bands continue to dip into that plentiful well, few do it as well as NYC Headhunters who have an uncanny knack for knowing the right times to dress things up and when to dumb them down. Comprised of personnel from The Rival Mob, Step Forward and plenty more, and backed by the expected, period-appropriate production, their debut 7" manages to tap the vein of raw, late-'80s NYHC without sounding rote or tired 30 years after the fact. Not retro, just timeless.


Tracklist:
01. Housed
02. One And Done
03. Yer Cup Runneth Over
04. No Priors
05. The Rage Of The City

Listen to a sample:

Previous Page
-
1
2
3
4
5
6
7
8
-
Next Page
LOGIN
YOUR SHOPPING CART
NEW MUSIC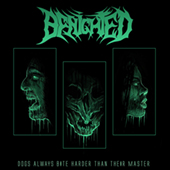 NEW MERCHANDISE