Not Just Words Records
News
In Store

There are 9 titles from Not Just Words Records in store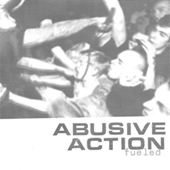 Abusive Action
Fueled EP
Not Just Words Records

Abusive Action have built quite a reputation during their two years of existence. Simply starting out as the band they themselves wanted there to be, these four guys quickly became a well-known name. Soon after they played their first show in May 2004 their demo sold over 700 copies and plenty of shows made them a solid live band in no time. Bothered by line-up problems some six months later, they took a step back to write their first 12" E.P. A year after their demo, these 10 songs got released on Crucial Response records. Without losing their no-nonsense in your face approach for one second, the band delivered a more diverse sound that went from raging outbursts to catchy grooves. Receiving positive reviews everywhere and ready to play out in the field again, numerous shows followed, including a European summer tour. The end of 2005 marked the beginning of the 'Fueled' sessions. Four new songs are now ready to see the light through Not Just Words records.


Tracklist:
01. Back And Forth
02. Slipping Away
03. Fueled
04. Blacked Out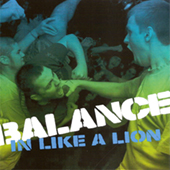 Balance
In Like A Lion EP
Not Just Words Records

Balance started out late summer 2007 by 4 Swedish kids deciding to put together a fast and aggressive straight edge band in the vein of Floorpunch, Straight Ahead and Carry On, to name a couple of their biggest influences. They now deliver an EP that has all necessary ingredients: the X'es, the pictures, the singalongs and the songs.


Tracklist:
01. Excuses
02. Dropout
03. No Rights
04. Square One
05. Why?
06. Face To Face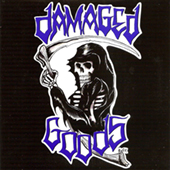 Damaged Goods
Self Titled EP
Not Just Words Records

Damaged Goods consists of four Belgian hardcore fanatics who are inspired by rough 'n fast stuff from the early 80's like Verbal Abuse, Negative Approach and Suicidal Tendencies. In April '06 they recorded their 'Out of Sight' demo of which two presses sold out in no time. Further highlights that year were playing the legendary Lintfabriek with Sick Of It All in August and a short euro tour in December. In early March '07 DG went back to the legendary Studio 195 to record a six song 7" of pure Venice styled hardcore punk and they will be playing out as much as possible.


Tracklist:
01. Is This It
02. Catchphrase
03. One Size Fits All
04. Sour Grapes
05. Break The Circle
06. The End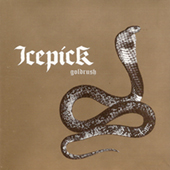 Icepick
Goldrush CD
Not Just Words Records

One of Holland's most promising bands has been digging the gold, Icepick's long awaited debut CD is out now. Inspired by the work of the great old New York bands Bad Brains and Cro-Mags and with lyricism reflecting the heart and soul of the frontman, a better follow up to their very well received 'No Forgiveness' demo is hardly imaginable.


Tracklist:
01. Fellow-Man
02. Running Wild
03. Moment Of Truth
04. This Time
05. Angels 'N Demons
06. Dreamcrusher
07. Goldrush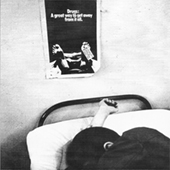 Keep It Clear
Self Titled EP
Not Just Words Records

Continuing the sound they started on the demo, KEEP IT CLEAR from Vancouver, Canada delivers 8 fast tracks of fast old school hardcore. We hear influences of Right Brigade, Floorpunch and old American Nightmare and therfore perfectly fitting on Not Just Words records. This is what to expect, so pre-order now. The EP comes with a free digital download ticket.


Tracklist:
01. On Our Own
02. Imposter
03. Puppet On A String
04. Way It Is
05. See It My Way
06. The Deal
07. Alone
08. No Punches Pulled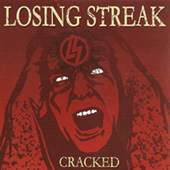 Losing Streak
Cracked MCD
Not Just Words Records

Losing x Streak started rehearsing around april 2005. Their main goal was to play the music they love (being the hardcore anno 2000 like Shark Attack and later on the early Outbreak) but with a straightforward straight edge-attitude. After a whole year of rehearsing and after finally finding the perfect guy for the vocals, Losing x Streak really got their thing going and realized more and more that they could achieve more than only having fun and playing instruments. The band played their first show in February 2007 in Izzegem/Belgium for a packed venue of really siked kids who turned the place into some real HC-madness we all love so much: stage dives, sing-a-longs and moshing around. The Cracked MCD also contains the demo.


Tracklist:
01. Loose Lips
02. The Higher You Get
03. Ain't Hard To Tell
04. Make It Work
05. Just A Memory
06. Money Talks
07. Losing Sight
08. Intro (CD only bonus track)
09. Losing Streak (CD only bonus track)
10. Get Off My Back (CD only bonus track)
11. Way Too Late (CD only bonus track)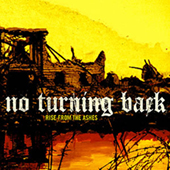 No Turning Back
Rise From The Ashes EP
Not Just Words Records

No Turning Back from the south of the Netherlands started out in 1997. Five young kids playing heavy New York hardcore in the vein of Breakdown, Madball and Killing Time. Since then they released two MCD's and two full lengths and played many great shows all across Europe. Then in 2005 the band signed to Reflections Records and recorded 6 tracks for 'Rise Of The Ashes' (vinyl on Not Just Words Records). For this record No Turning Back dug even deeper in the search for their definition of true hardcore. Their new songs sound harder, meaner and more aggressive then ever before. Less 'toughguy' than their previous work, but this is pure, unadulterated and pissed off hardcore.


Tracklist:
01. True Colors
02. Sick World
03. Tomorrow Will Be Different
04. Rise From The Ashes
05. Down & Out
06. Poisoned Tongues

Listen to a sample: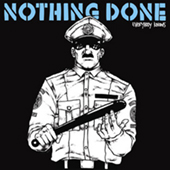 Nothing Done
Everybody Knows CD
Not Just Words Records

Not Just Words records is pleased to announce the upcoming release of a new Nothing Done record on both LP and CD. The band recorded 10 new tracks at the legendary Bunt Studio, under supervision of Menno Bakker. Both NJW and Nothing Done are very happy with this follow-up to the band's first LP, Powertrip, released in 2006. Influenced by a wide variety of bands such as Black Flag, Minutemen, Negative Approach, Circle Jerks, the album, which is titled 'EVERBODY KNOWS', basically sounds like what you would expect from a new Nothing Done record. The CD version also features a great full live video from ND's set at the Underdog show in Manchester, in april 2006.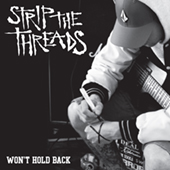 Strip The Threads
Won't Hold Back EP
Not Just Words Records

BLUE VINYL LIMITED TO 100 COPIES! Drawing influences from Mouthpiece, Chain of Strength, Hands Tied and Turning Point, STRIP THE THREADS from the Netherlands set the quality standard for European youthcrew hardcore at the beginning of the Y2K decade. Bandmembers were and went in numerous bands, such as Reaching Forward, Abusive Action, Product X, One Day Closer and Know Your Enemy. They obviously knew how to bring fast and catchy classic straight edge hardcore, including the necessary drumrolls, pickslides, youthcrew-vocals and midtempo dramaparts. An EP was announced, but was never recorded and therefore leaving a huge and fanatic fanbase with only a demotape. NOT JUST WORDS records begged to release that demo as a 7" for years and years, but in the end the band came with something better: all demo songs got recently re-recorded at the famous Bunt Studio, adding new accents to the songs and even leaving us with two brand new songs. The song 'This Belief' is one of the 8 songs that will appear on the 7", which will be available in 2010.

LOGIN
YOUR SHOPPING CART
NEW MUSIC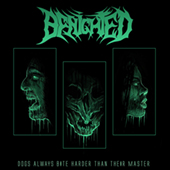 NEW MERCHANDISE