Live By The Sword - Self Titled - LP
Click image to enlarge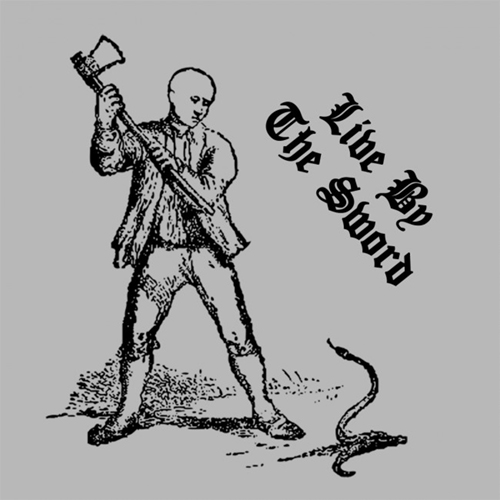 Label: Rebellion Records

Price: 13.99 Euro



The Dutch-American war machine LIVE BY THE SWORD is BACK! After two hard-hitting singles in 2016, the band – initially formed out of the ashes of STRONGARM AND THE BULLIES and RAZORBLADE – marches on with their first ever, self-titled mini album for REBELLION RECORDS – an all-out attack that will slaughter you at 45 revolutions per minute!

Besides a hard-hitting take on The Bruisers' classic "INTIMIDATION", LIVE BY THE SWORD present six more – all new – battle anthems in their crusade against posers, fakes, rats and snakes! With a vile, dark and dangerous sound, the mix of 80's Oi! and streetpunk rock 'n' roll sounds classic, yet contemporary, while always going for the kill! From the short, fast-paced stomper "LIVE BY THE SWORD" to the pure brilliance of the grand finale of "DEATH DAWN RISING", this powerhouse will leave your jaw on the floor!

Comes in ultra thick casewrapped jacket with silver ink printing and A3 poster.



Tracklist:
A1 LIVE BY THE SWORD
A2 WHATEVER IT TAKES
A3 RATS AND SNAKES
A4 JEALOUSY

B1 ATTACK! ATTACK!
B2 INTIMIDATION (originally performed by The Bruisers)
B3 DEATH DAWN RISING



Also available from Live By The Sword
More information about Live By The Sword
Also available from Rebellion Records
More information about Rebellion Records