Backfire - Choose My Own Path (splatter vinyl) - LP
Click image to enlarge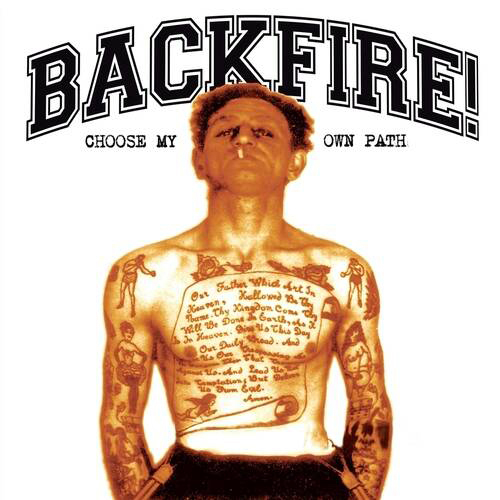 Label: Rebellion Records
Colored Vinyl

Price: 16.99 Euro



Last year REBELLION RECORDS already reissued BACKFIRE!'s classic "ALL BETS ARE OFF" album on vinyl and you know what? We will continue to do so! Because aside some all-new BACKFIRE! releases, we have some special, previously unreleased vinyl releases up our sleeves, including the band's '98 "cover" EP "CHOOSE MY OWN PATH"!

Of course the title-track is a hard-scorching M-town original only available on this release, but the remaining four tracks pay homage to some of the band's influences, including covers by SLAYER, CRO-MAGS, SIDE BY SIDE and of course WARZONE! As a bonus we included two bonus-tracks on the B side that first appeared on the second volume of the notorious "M-TOWN REBELS II – AMONG THE ANGELS" compilation, for some more old school BACKFIRE! action with the superb "Down For The Cause" and a BOLD cover!

"CHOOSE MY OWN PATH" was originally released on CD by KINGfisher and is now available for the first time ever on vinyl, issued under exclusive license from Century Media Records.


PRESSING INFO:
100x ULTRA CLEAR VINYL
150x CLASSIC BLACK VINYL
250x ULTRA CLEAR VINYL w/ LOTS AND LOTS OF GOLD SPLATTER

Upgraded jacket stock, High gloss varnish, black flood inside, double sided insert, mastered for vinyl!



Tracklist:
A1 Choose My Own Path
A2 Wound Up
A3 You're Only Young Once
A4 Don't Tread On Me
A5 Fight Till Death
B1 Down For The Cause
B2 Accept The Blame



Also available from Backfire
More information about Backfire
Also available from Rebellion Records
More information about Rebellion Records